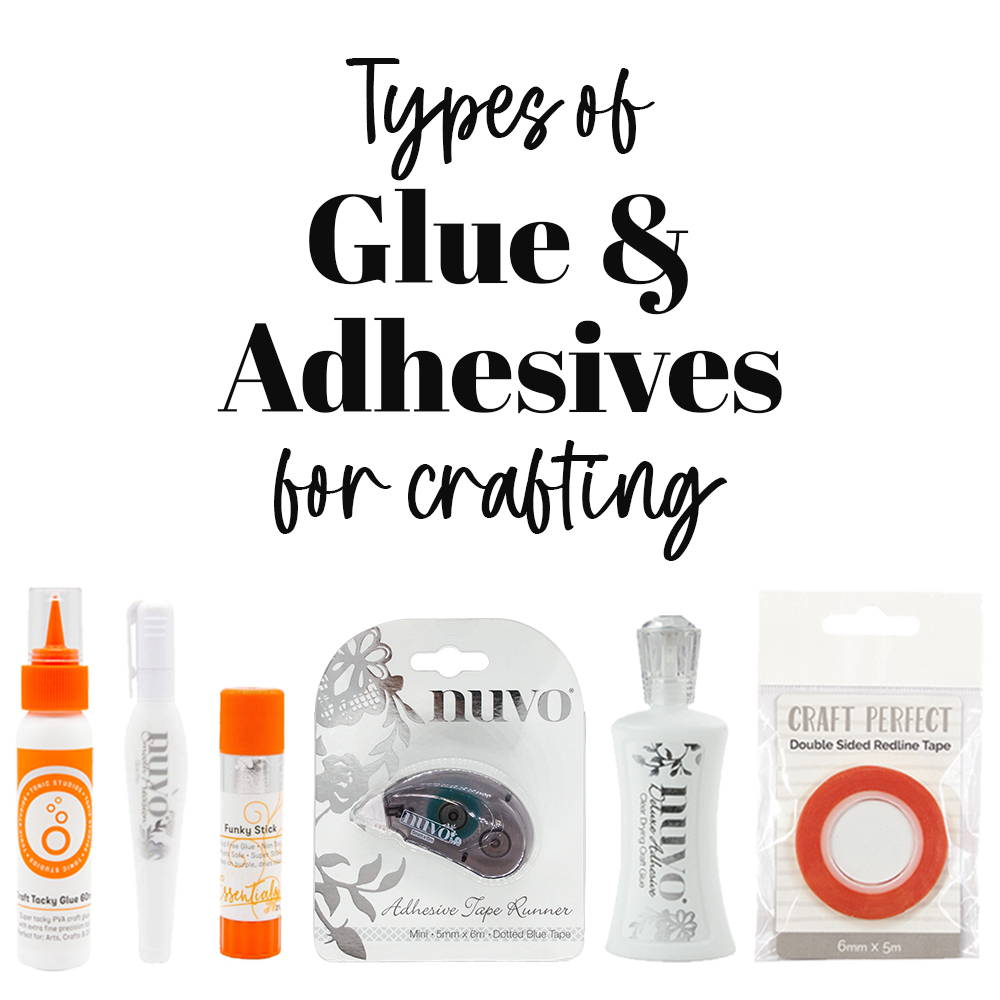 Types of glue & adhesives
Glue is an essential part of a craft project. However, knowing the right type of glue to use is vital as you don't want to get into any unnecessary sticky messes. Here we walk you through each kind of adhesive we have here at Tonic Studios and hopefully provide you with a better understanding so you can push your adhesives further.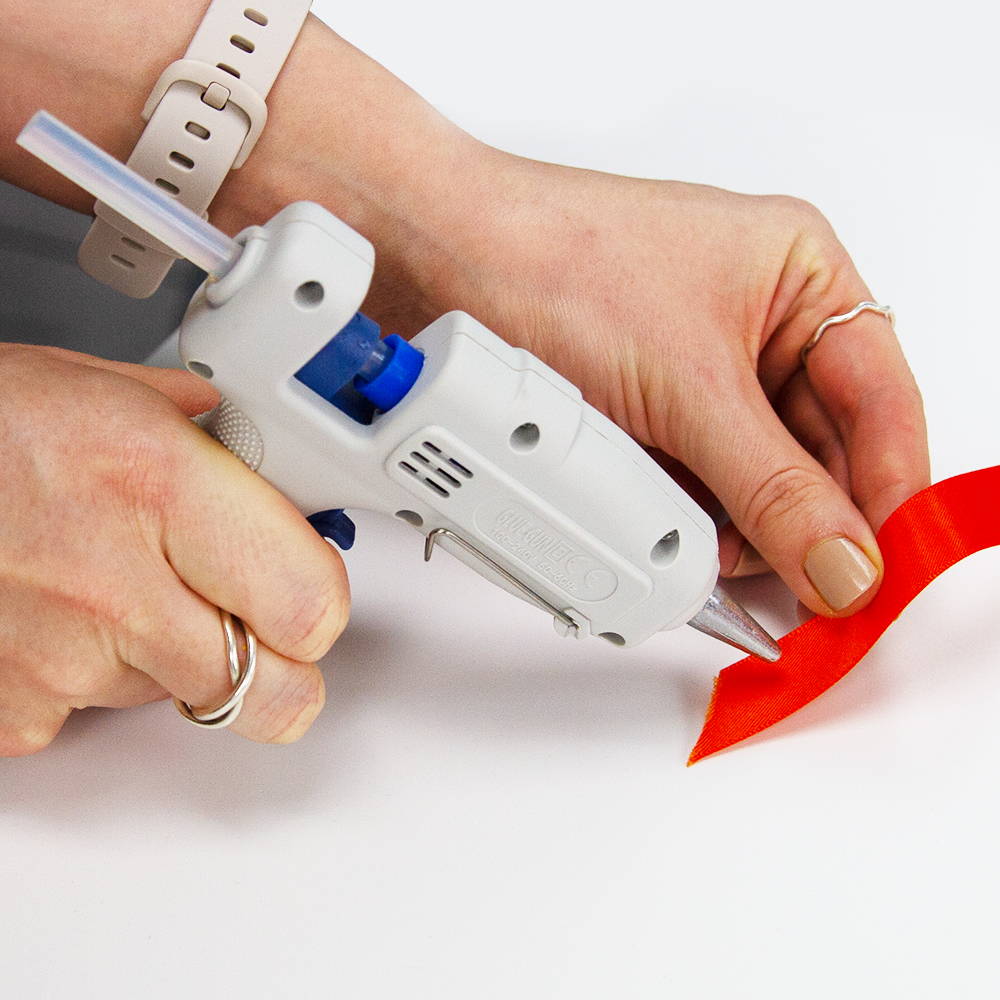 Glue guns hold a solid stick of glue that you can insert through the back of the gun. Pull the trigger, and it will melt the glue at the tip and continuously push the stick so you can have a continuous stream of glue that adheres instantly to your chosen surface. It dries quickly and is transparent, but be extra careful as the glue and the gun's tip is super hot when you first apply it! A glue gun is an excellent tool for repairing, joining and adding grip to various surfaces! You can adhere it to cardstock, wood, metal, plastic, fabrics, magnets, ceramics, glass, and so much more!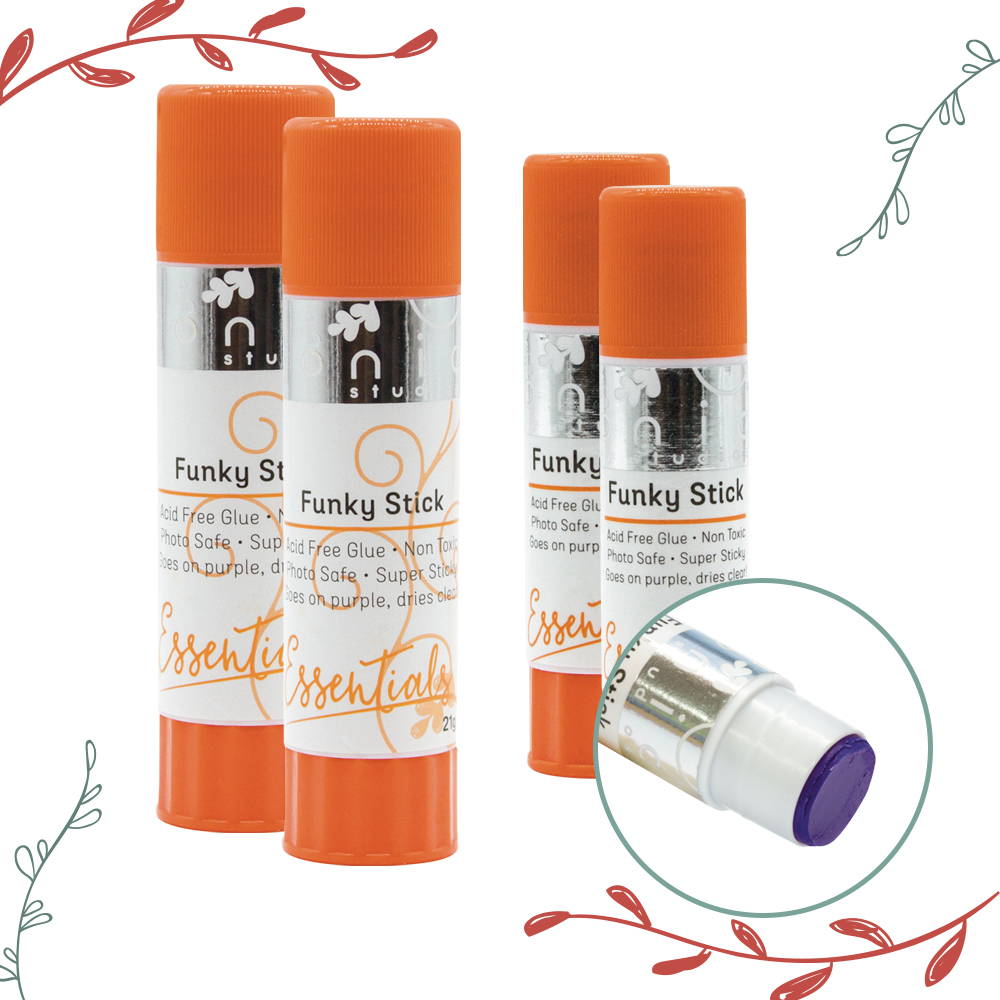 Glue sticks are ideal for adhering cardstock together, so they are perfect for your kid crafts, cardmaking and scrapbooking needs. They also dry quicker than liquid adhesives, so if you need a quick fix, a glue stick is your best friend! Like the liquid adhesives, it dries clear and is acid-free, so it is safe for everyone to use.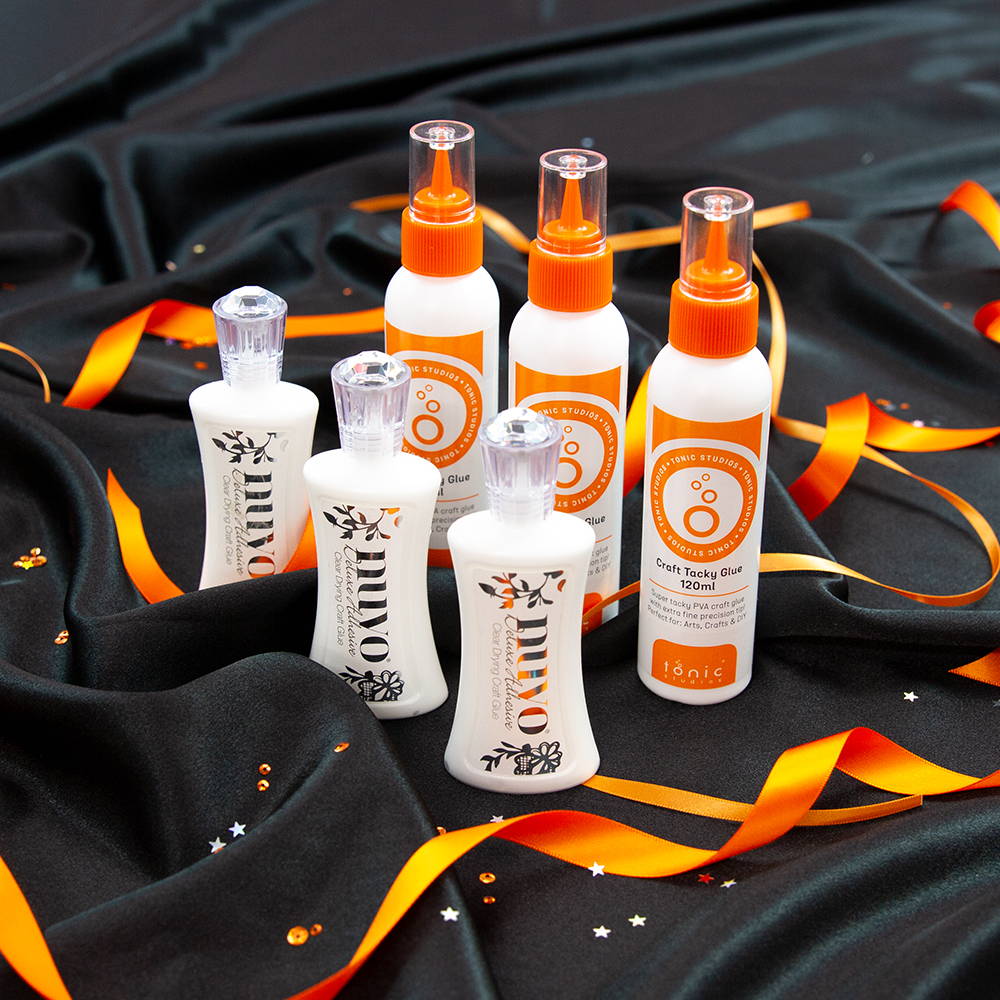 PVA glue is your most versatile adhesive in craft, providing you with an excellent strong and reliable hold. You can use it on various surfaces such as card, wood, fabrics and much more. PVA is perfect for all kinds of crafts, like paper mache! We have all sorts of sizes so that you can pick the right one for your crafty needs.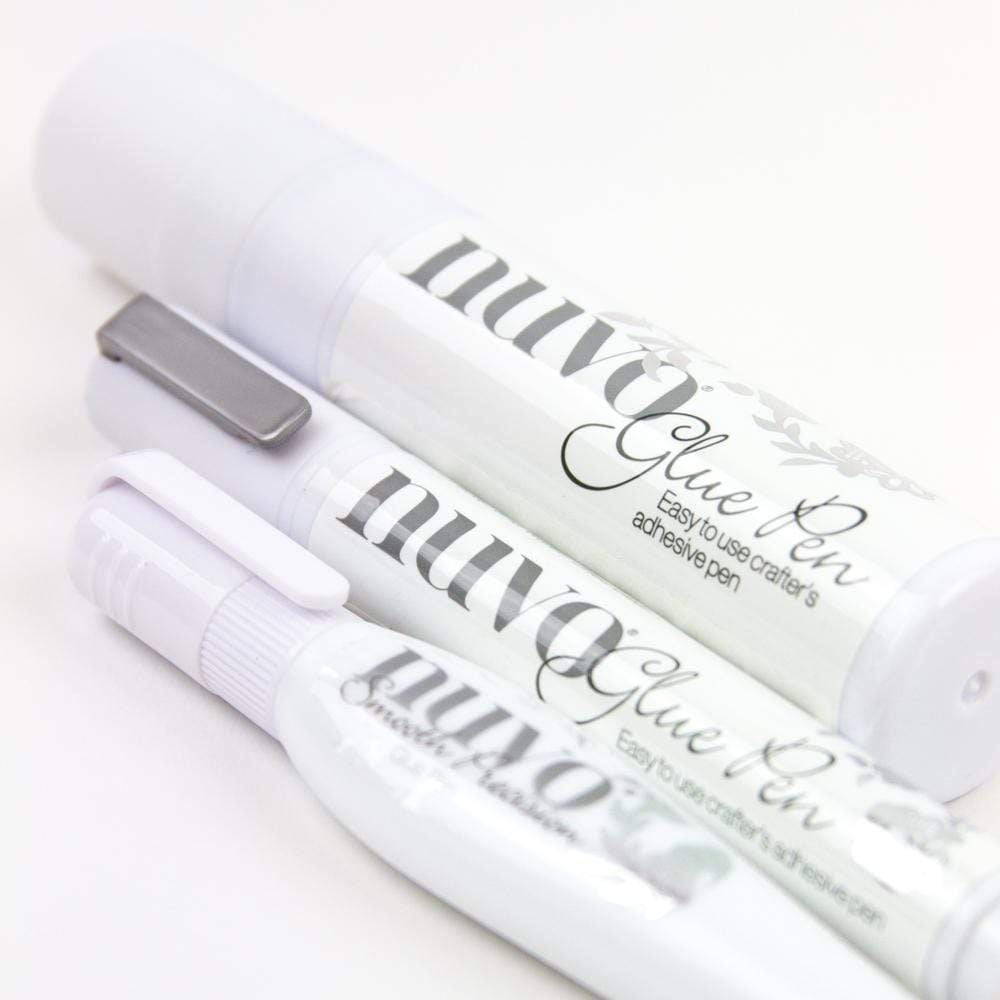 Glue Pens are perfect for precision. There are a variety of glue pens with different sized nibs and tips, so you can always make sure that you can cover the fine details that PVA & glue sticks can't reach. In addition, glue pens are ideal for precision crafting, such as die-cutting and applying embellishments such as gilding flakes and glitter. You can also write words and draw shapes. Then, adhere glitter for that extra sparkle!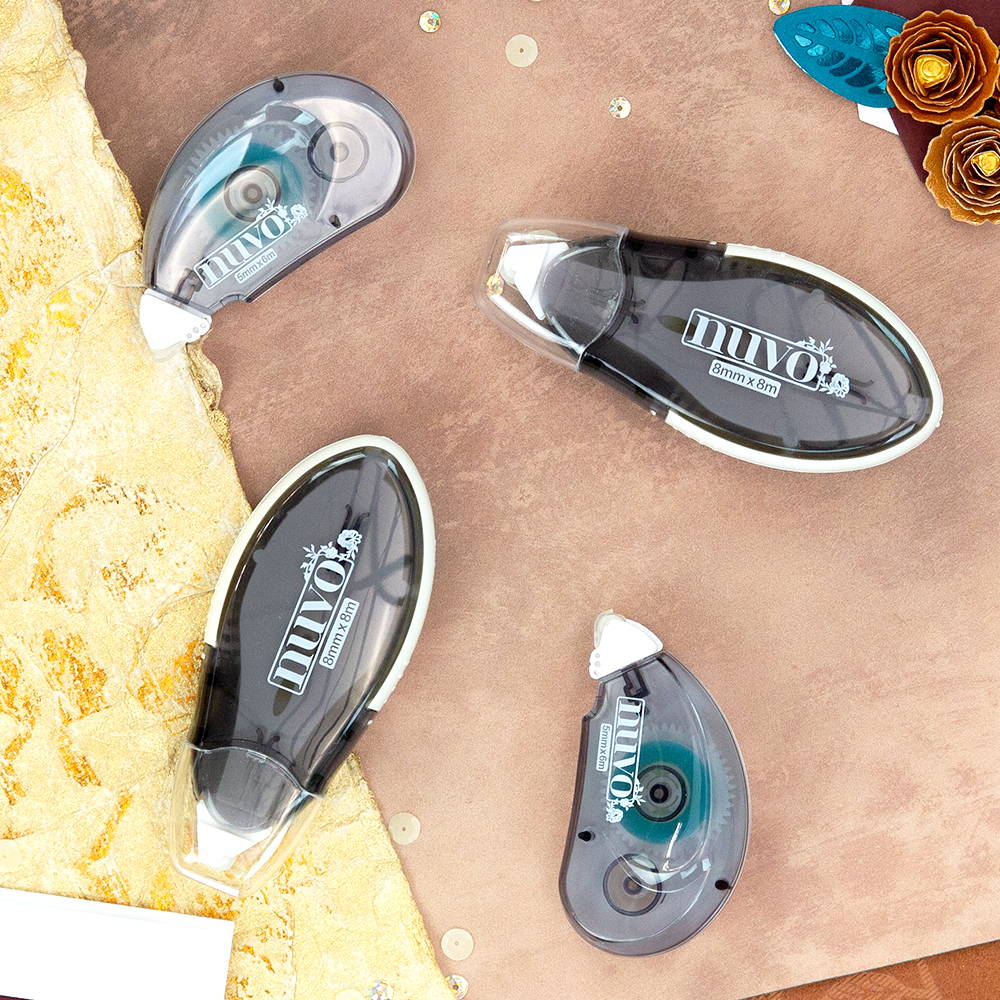 Tape runners are handheld tools that can fit in the palm of your hand. The tape is also double-sided, so you never need to worry about which way is up. Tape runners are best used for lightweight papercrafts. They also provide instant drying! There are two main types of tape runners, one with a tape line or dots. The line is your permanent fixture, but the dots provide a semi-permanent fixture; this is great if you're just testing out your project placements.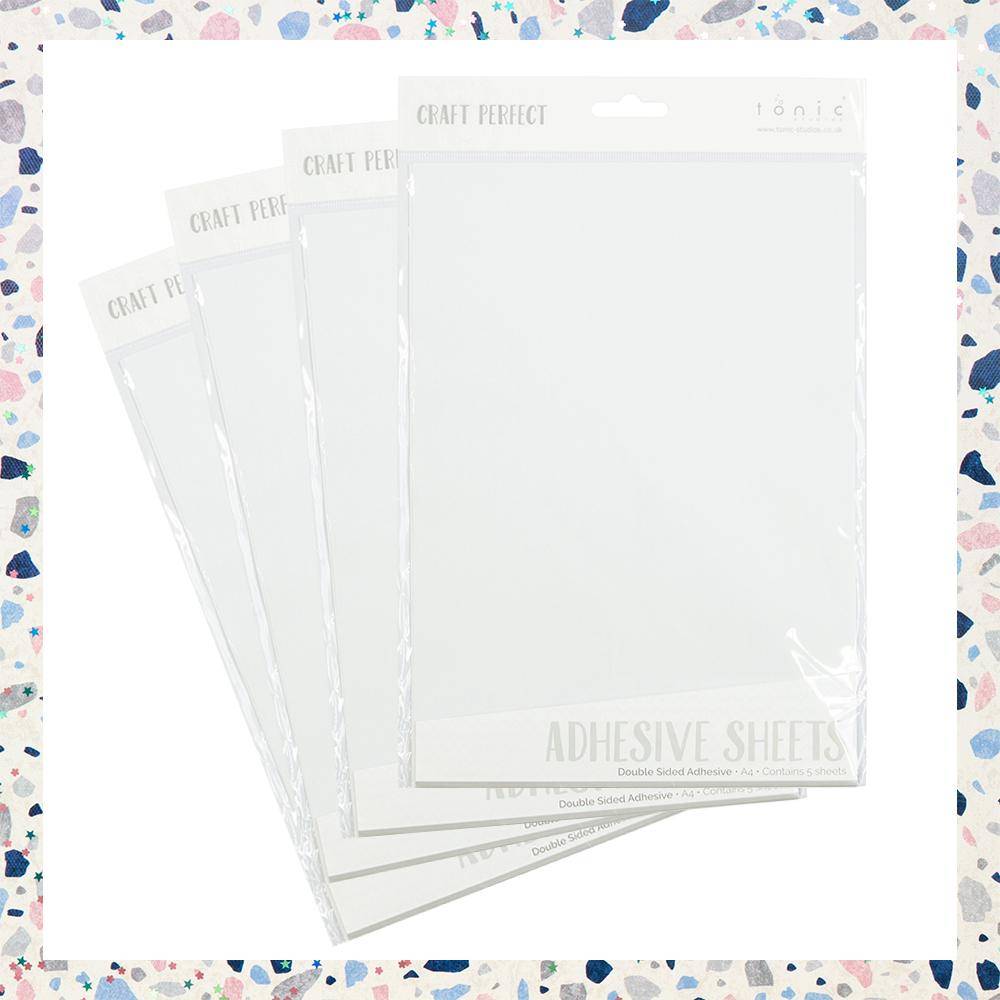 Adhesive sheets are double-sided sticky cards, useful for all sorts of crafts as you can die cut with them and incredibly sticky! For example, you can create glitter card designs, stickers, and it's the best adhesive to use with vellum as it's clear, and you don't have to worry about seeing any glue marks!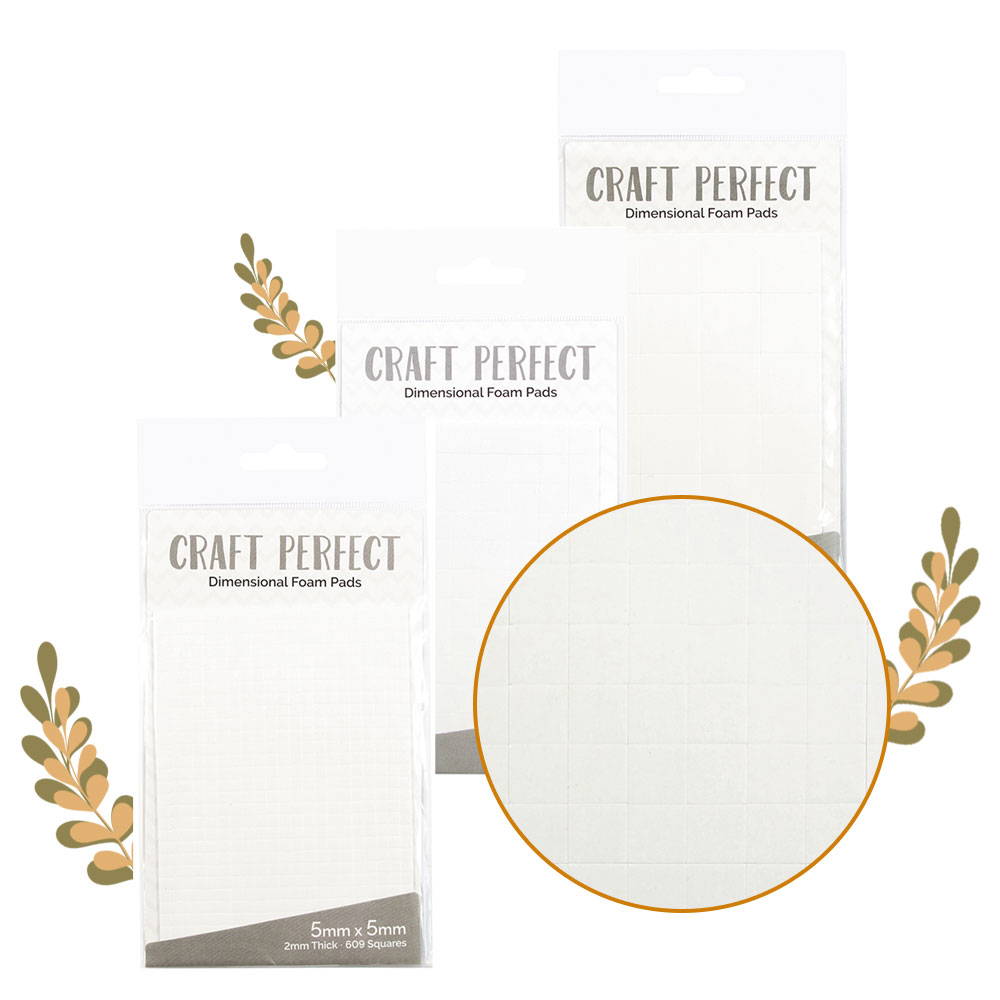 Foam Pads are similar to adhesive sheets but with extra dimensions. You can find foam pads of all sorts of sizes and thicknesses. They are perfect if you want to add some dimension to your crafting projects or mount something lightweight to your walls! The padding always bounces back, so you never have to worry about losing that height!
Tack is used to describe the speed of adhesion formed between two surface areas. If the two surfaces areas adhere together quickly, the tack would be higher. If it's slow when joining together, the tack is low.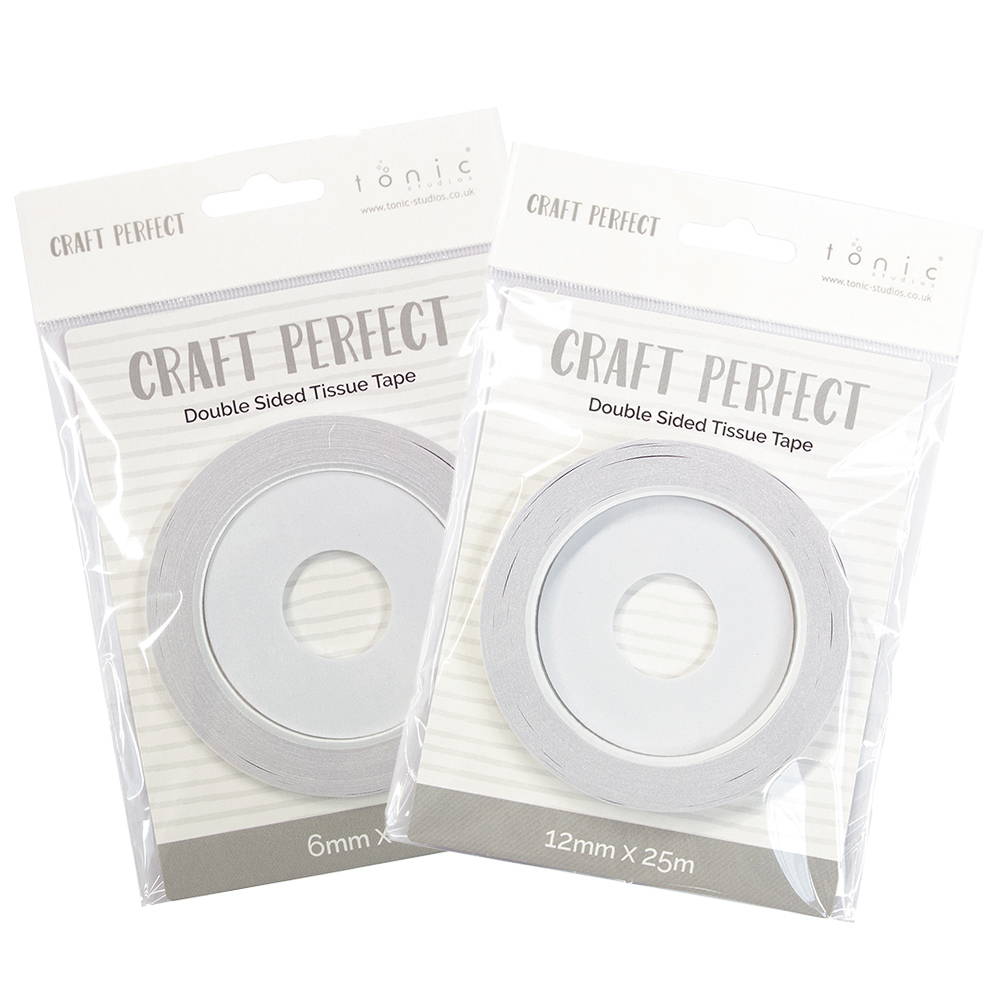 Tissue tape is mainly used for 3D crafts such as gift boxes as it provides an instant grab, it's double sided and you don't need scissors! Just tear and go! This tape is also heat resistant so emboss away!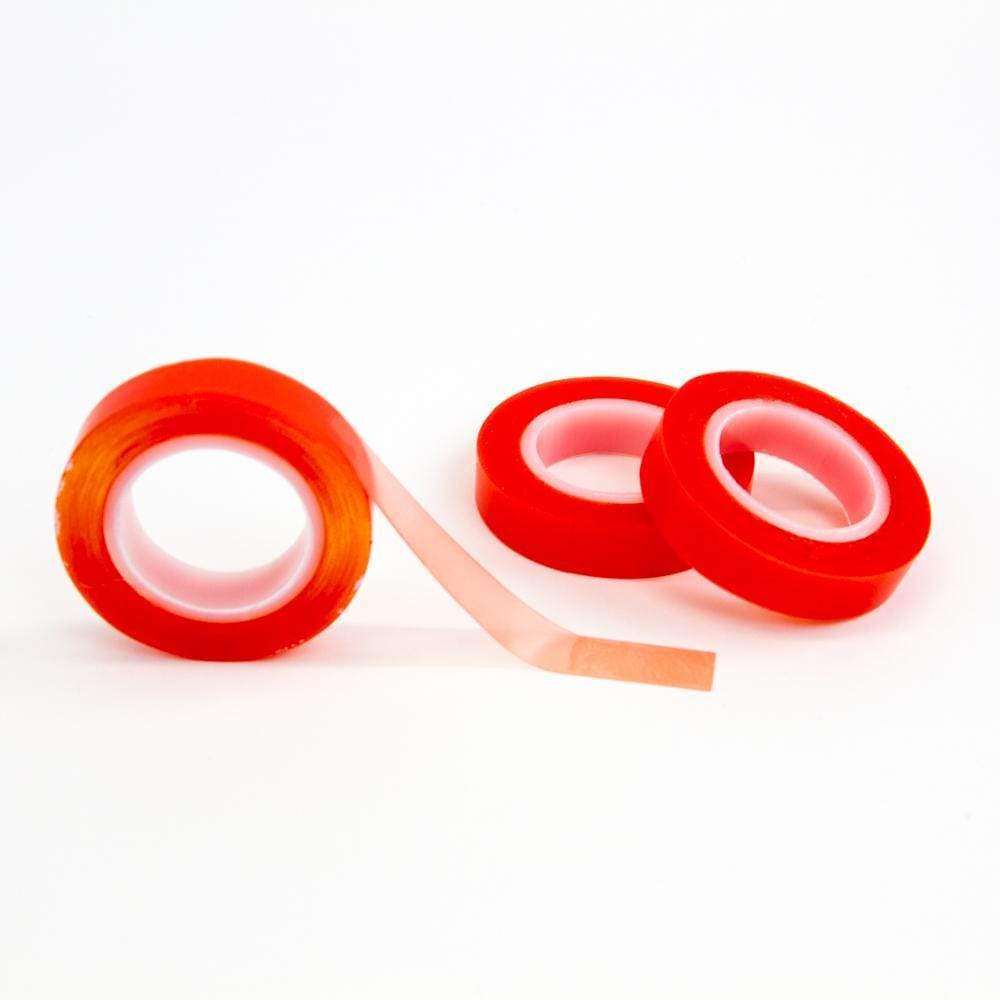 Redline tape is very similar to tissue tape, providing you with the same advantages. The main difference between these two tapes is that Redline tape has a higher tack than tissue tape, and you will need to have a pair of scissors on hand as you cannot tear it due to the plastic lining. This tape is also Jodie Johnson's favourite to use for her 3D crafts.
Want to understand more about all our different adhesives? Or enjoy some tips and tricks to up your crafting game. Then take a look at the video below where Alison and Leo talk you through everything you need to know and more! And if you have any tips and tricks, you thought we missed, then head over to our YouTube and comment below this video. We'd love to know more!
Shop our glues & adhesives
Click the button below and explore our large variety of glues & adhesives.