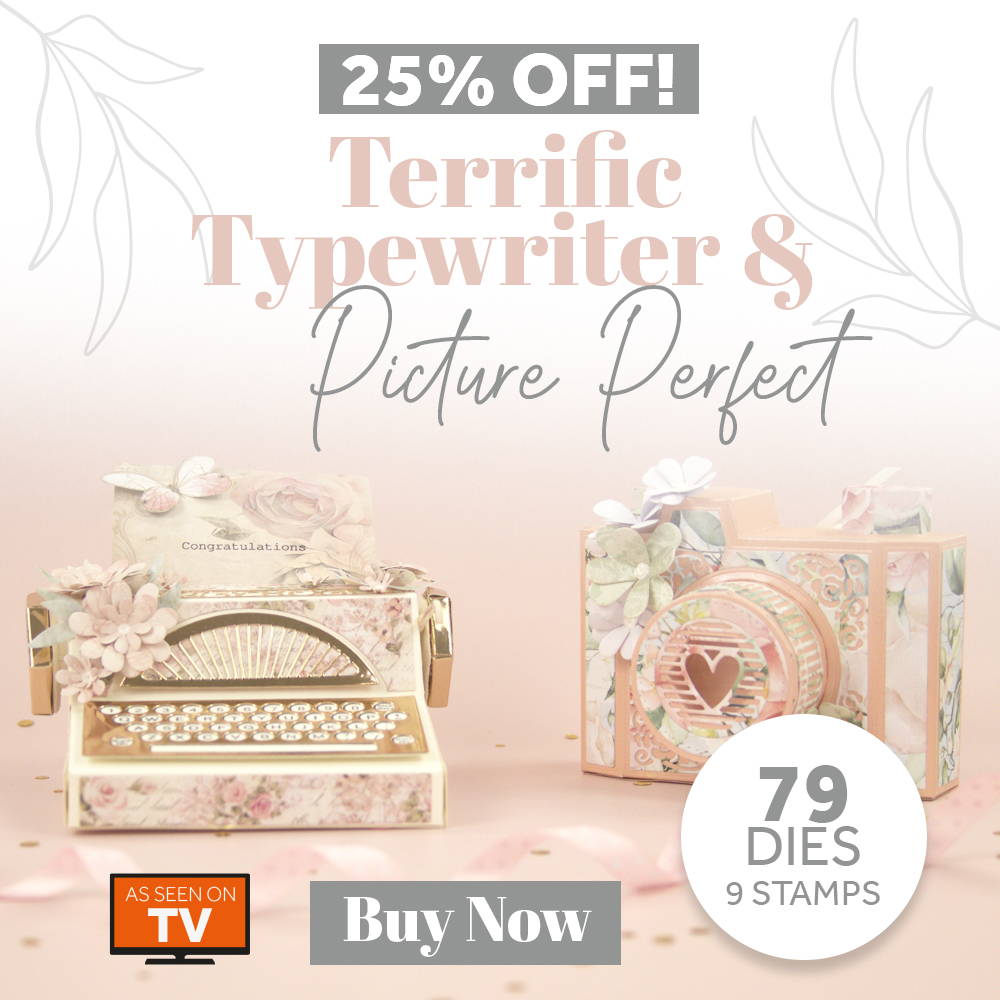 Terrific Typewriter & Picture Perfect Collection
Introducing the gorgeous Terrific Typewriter and Picture Perfect Collection.
Get typing with this highly decorative typewriter shaped box, and capture every moment with the additional brand new three-dimensional camera die set!
An exquisite new die bundle including 79 dies and 9 stamps when you purchase the bundle at up to 25% off!
TERRIFIC TYPEWRITER AND PICTURE PERFECT DIE SETS
Don't forget, active Tonic Craft Kit Subscribers get 10% off their basket using the discount code "TCK" at checkout too!