Tonic Craft Kit 28
Heart of Gold

This month as always includes a wide selection of Tonic Studios, Nuvo and Craft Perfect products delivered to your door. Each month contains a themed Die & Stamp set designed exclusivley for the Tonic Craft Kit
No Commitments, No Contract, Cancel Anytime
We dispatch our Tonic Craft Kits in the first week of the month regardless of first purchase date.
We ship all of our Tonic Craft Kits with Royal Mail to all parts of the world. For USA orders click here
The pricing of our Tonic Craft Kit's start from as little as £30*
Take a look at this months kit
(Our current available kit is not kit 28)
Watch The Live Unboxing Here
Tonic Craft Kit 28 is a romantic, luxurious selection of black and golds. Featuring an exclusive Heart Box Die and Stamp Set, create gorgeous elegant designs that leave your loved ones in awe. Your Kit includes an ornate collection of quality Craft Perfect Mirror, Pearlescent, Glitter, Speciality Card and Speciality Paper. You'll also find an elegant array of Nuvo Embellishments & Mediums, including Nuvo Embellishment Mousse, Embossing Powder, Nuvo Drops and Glimmer Paste! And finally, this month you'll be receiving an Adhesive Tape runner that smoothly glides across projects to give outstanding hold whatever the design!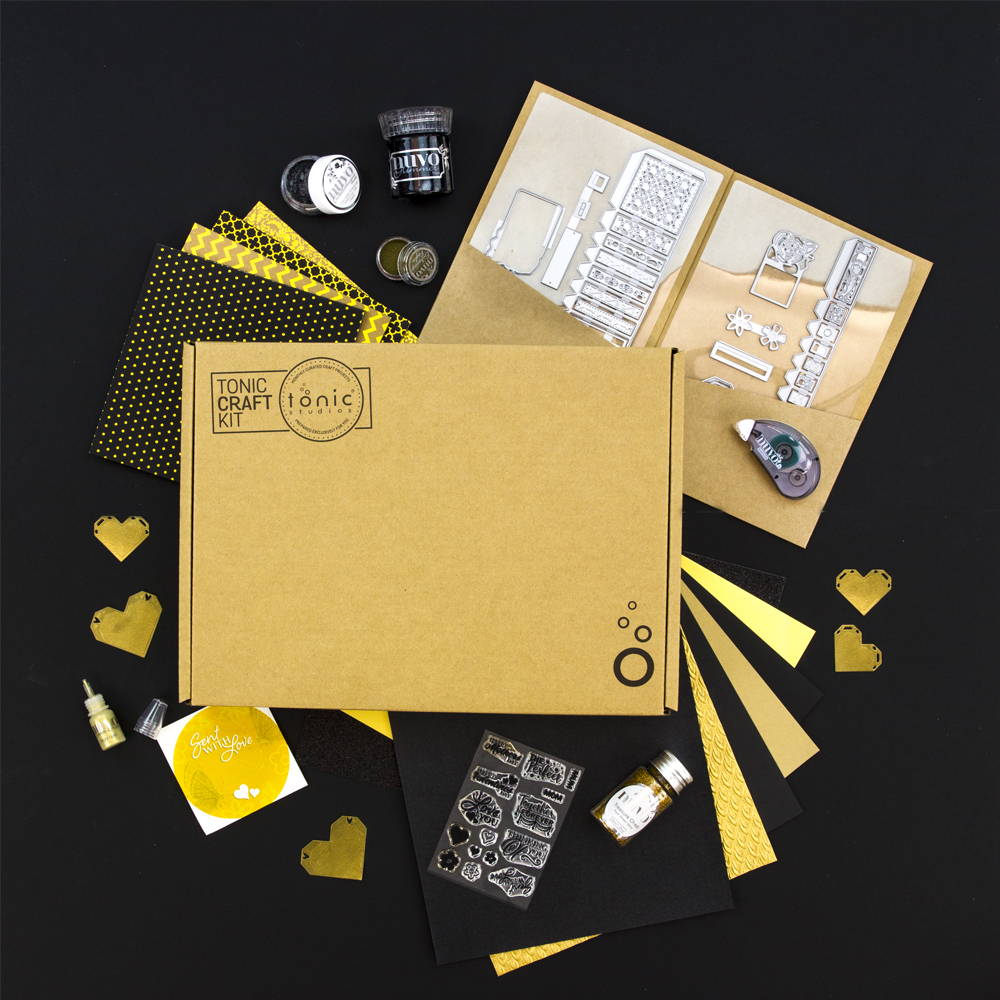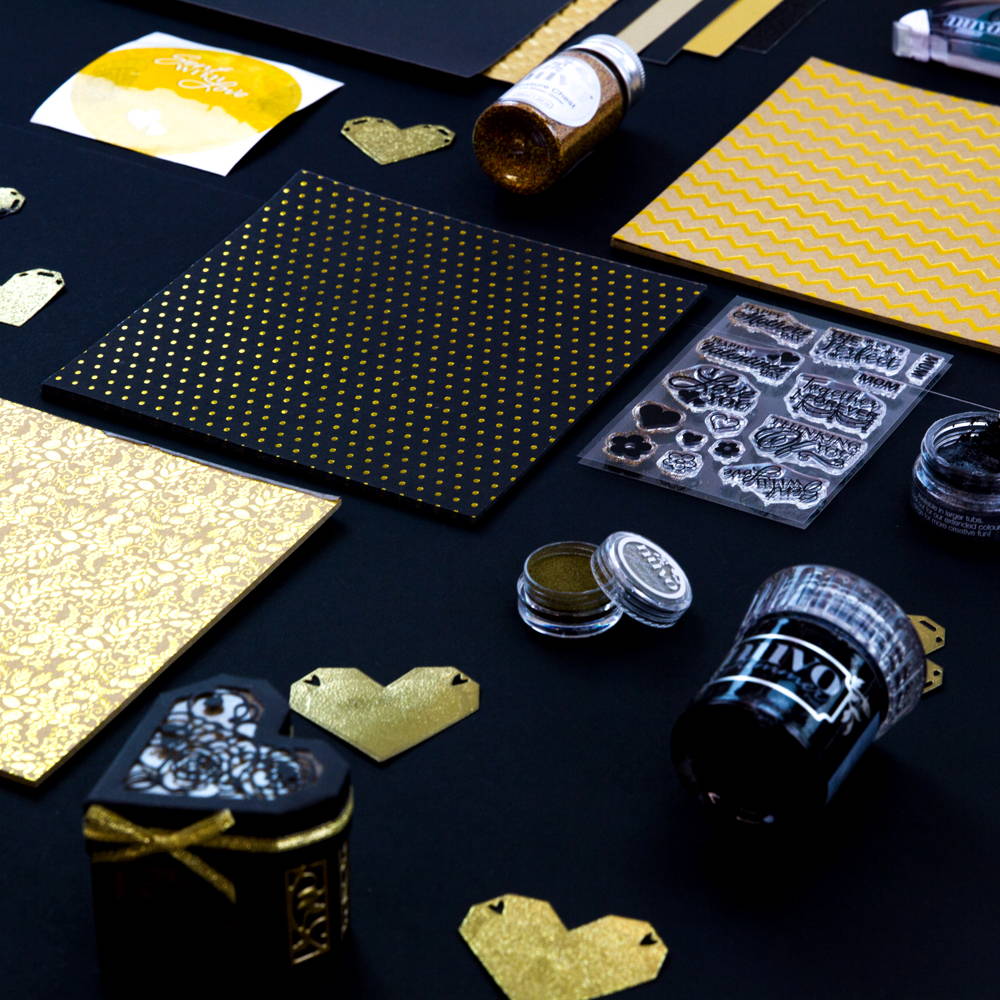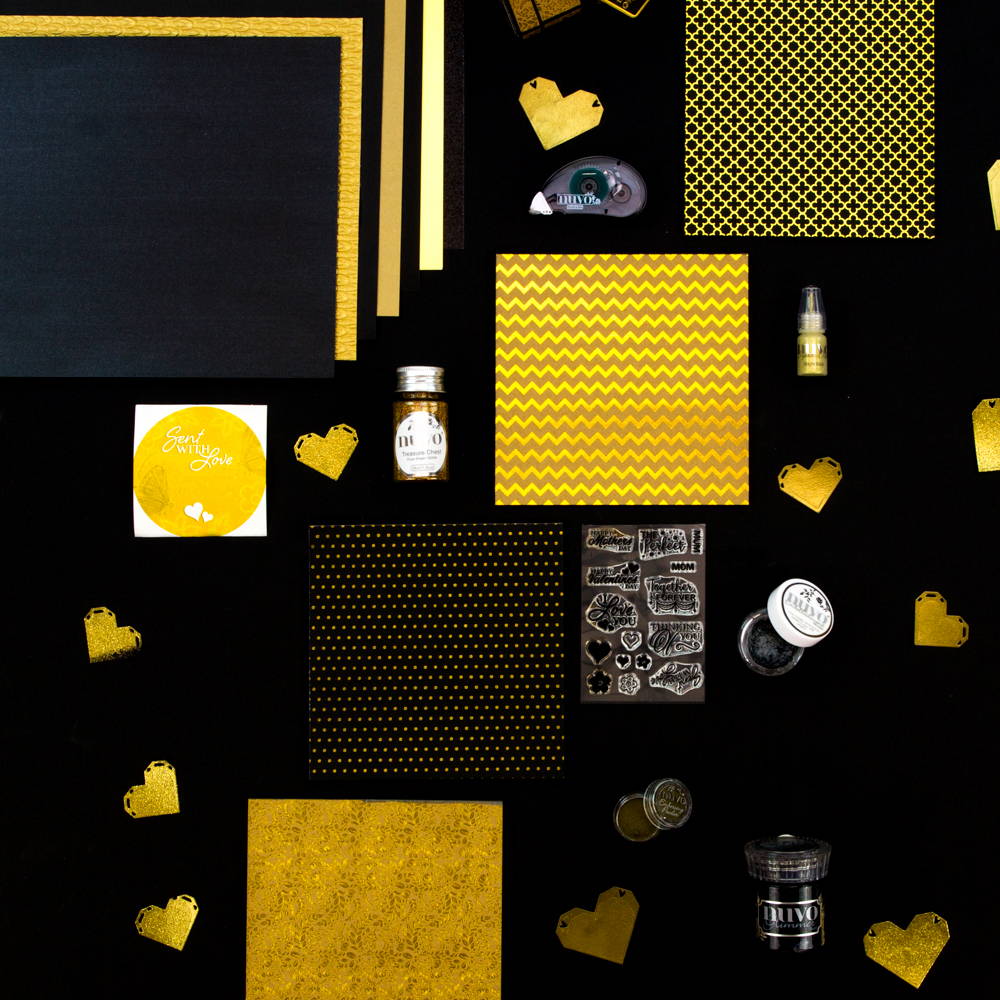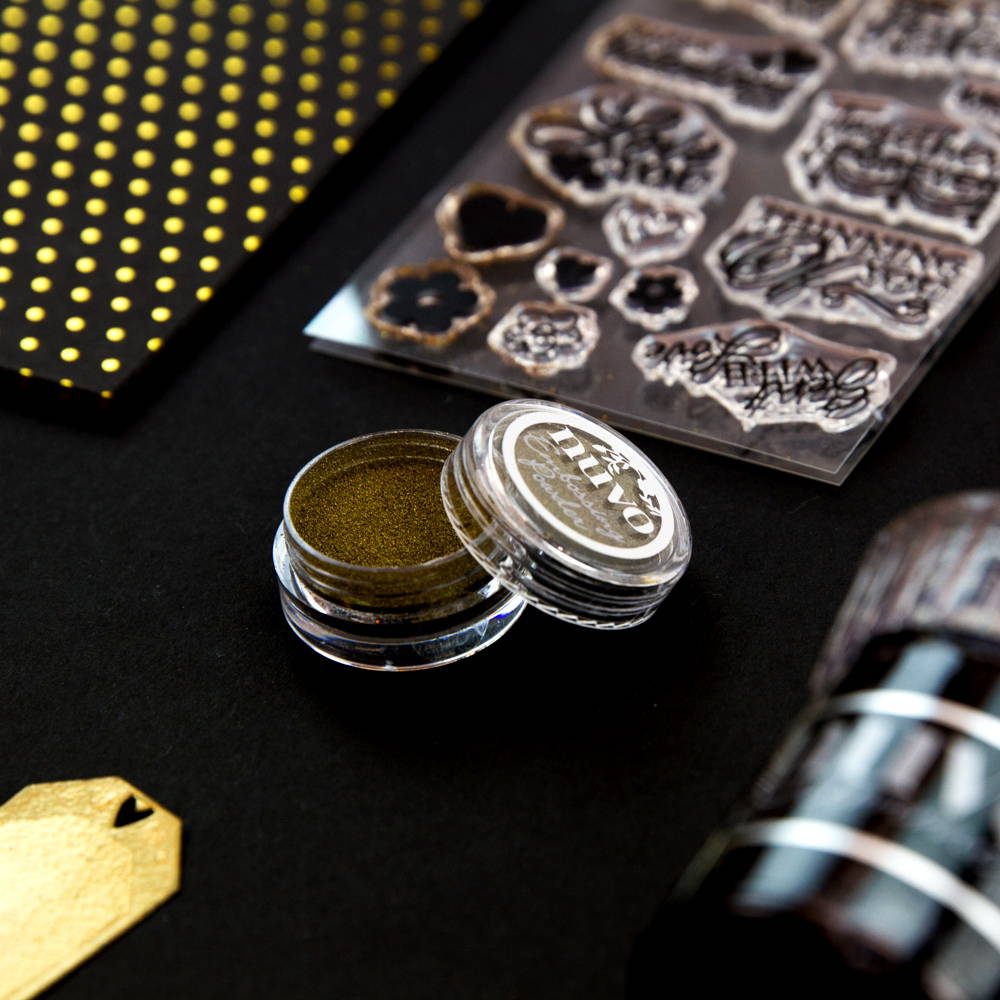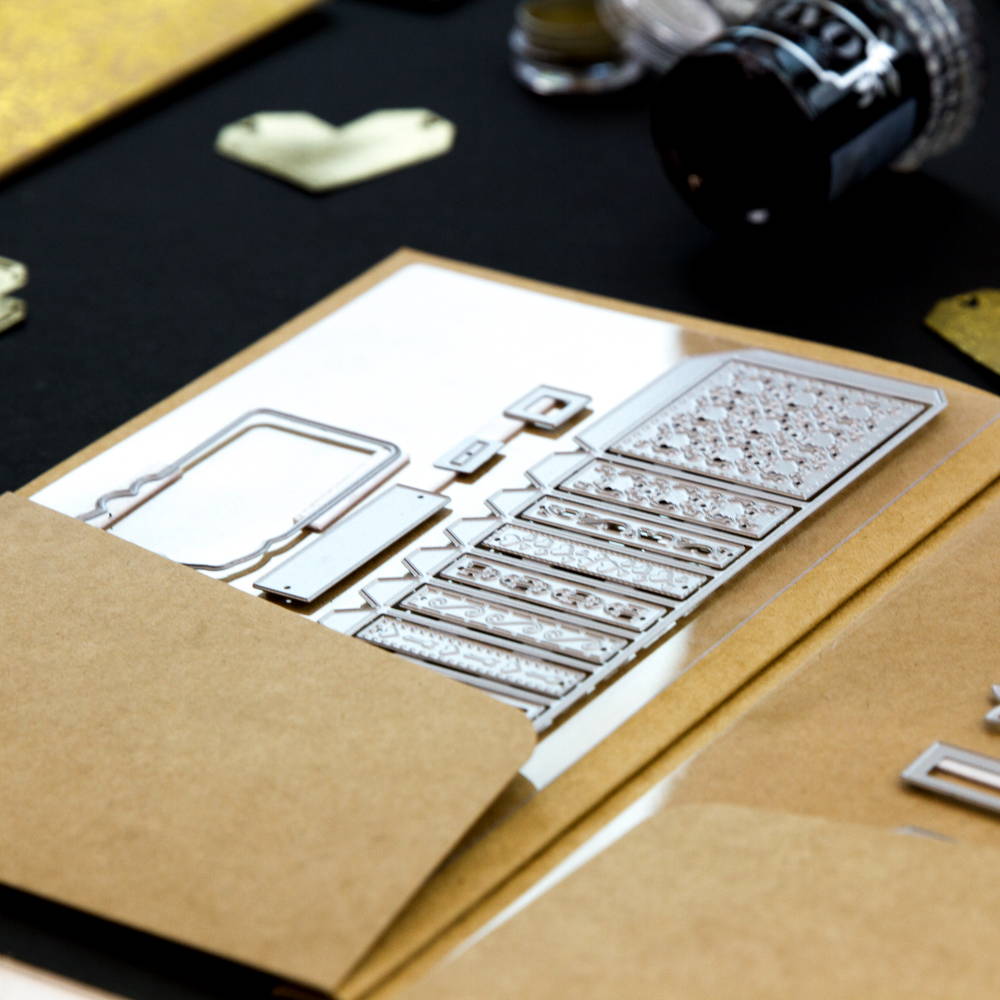 Exclusive – Heart Box Die Set - 34 Dies
Exclusive – Heart Box A7 Stamp Set - 15 Stamps
9011e - Classic Card – Jet Black- 1 sheet
9466e – Mirror Card – Gold Pearl - 1 sheet
9474e - Mirror Card – Black Velvet - 1 sheet
9498e - Pearlescent Card –Onyx Black - 1 sheet
9500e – Pearlescent Card – Majestic Gold - 1 sheet
9816e - Speciality Paper – Golden Scales - 1 sheet
9943e - Glitter Card – Black Sapphire - 1 sheet
9434e – 6 x 6 Foiled Craft Card Pack – Black and Gold
952n – Glimmer Paste – Black Diamond
198N – Adhesive Tape Runner – Dotted
2972n – Embellishment Mousse Mini – Black Ash
2972n – Embossing Powder Mini – Classic Gold
2973n – Crystal Drop Mini – Bright Gold
1113n – Pure Sheen Glitter – Treasure Chest
Sent with Love – Exclusive Sticker