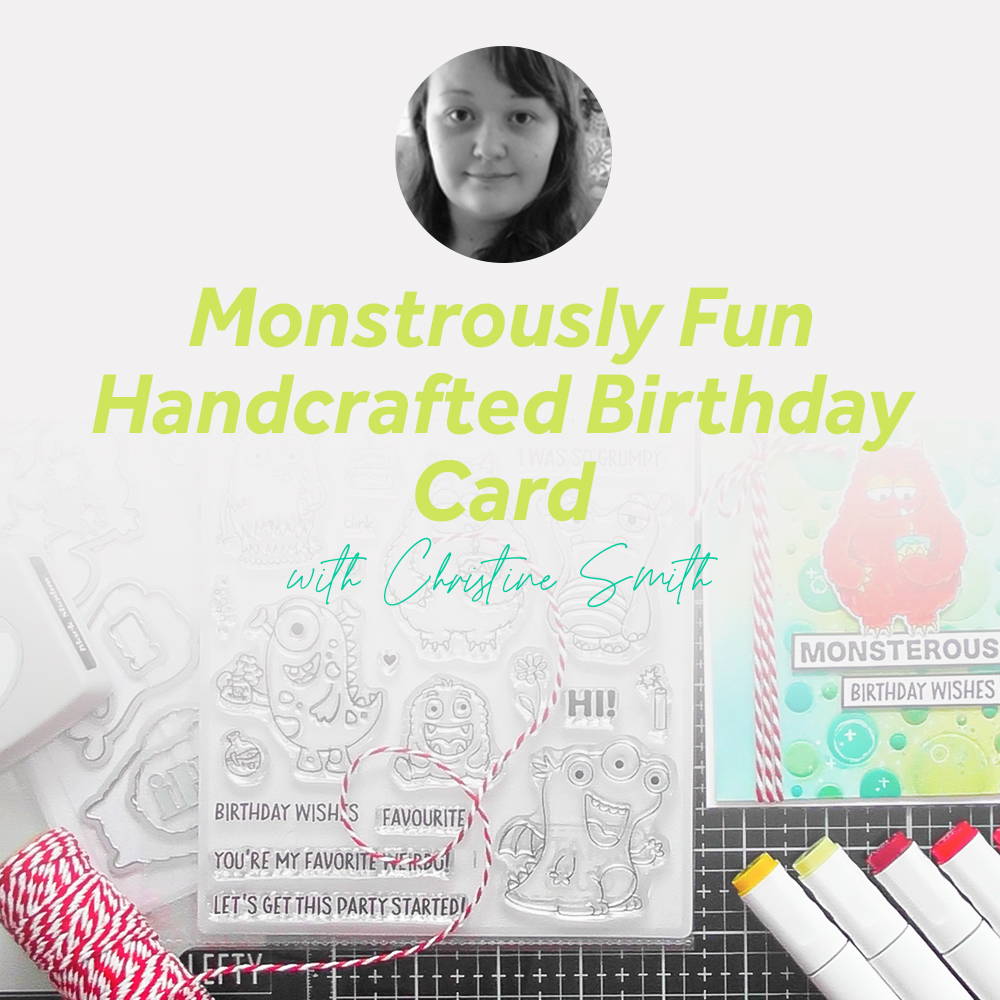 This month's Stamp Club is so adorable! And even though they're called little monsters I reckon you could use them for aliens too and they'll be perfect for your Halloween projects too, cute Halloween :D They're also so fun to colour and I thoroughly enjoyed using my new Nuvo alcohol pens to colour all 6 characters differently, I also think the new Nuvo Classic Coloured pencils would work fabulously too because you can add lots of texture to them :D For my step by step I thought I'd show you a different way of using the spotty background die to create a background, hope you like it!
To make today's card, you will need the following:
Little Monsters Stamp Club
White and Black Cardstock
Tonic Tangerine
Tonic Stamping Platform
Nuvo Black Shadow Ink Pad
Nuvo Alcohol Markers
Large Nuvo Blending Brushes
Green and Blue Water Reactive Inks
Athenian Blue Nuvo Glitter Marker
Tim Holtz Sheers
Chilli Red Craft Perfect Bakers Twine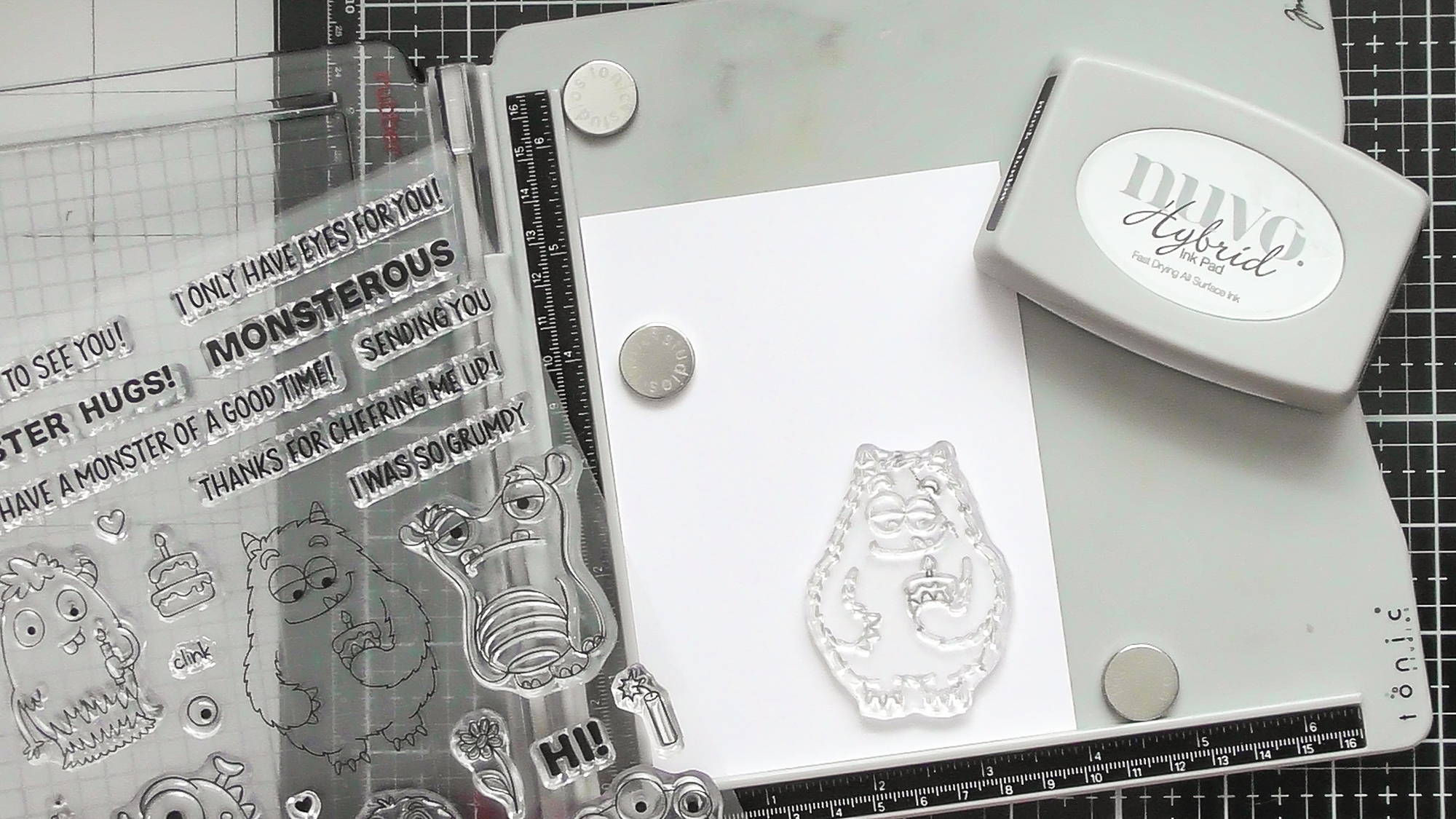 Stamp out your chosen monster.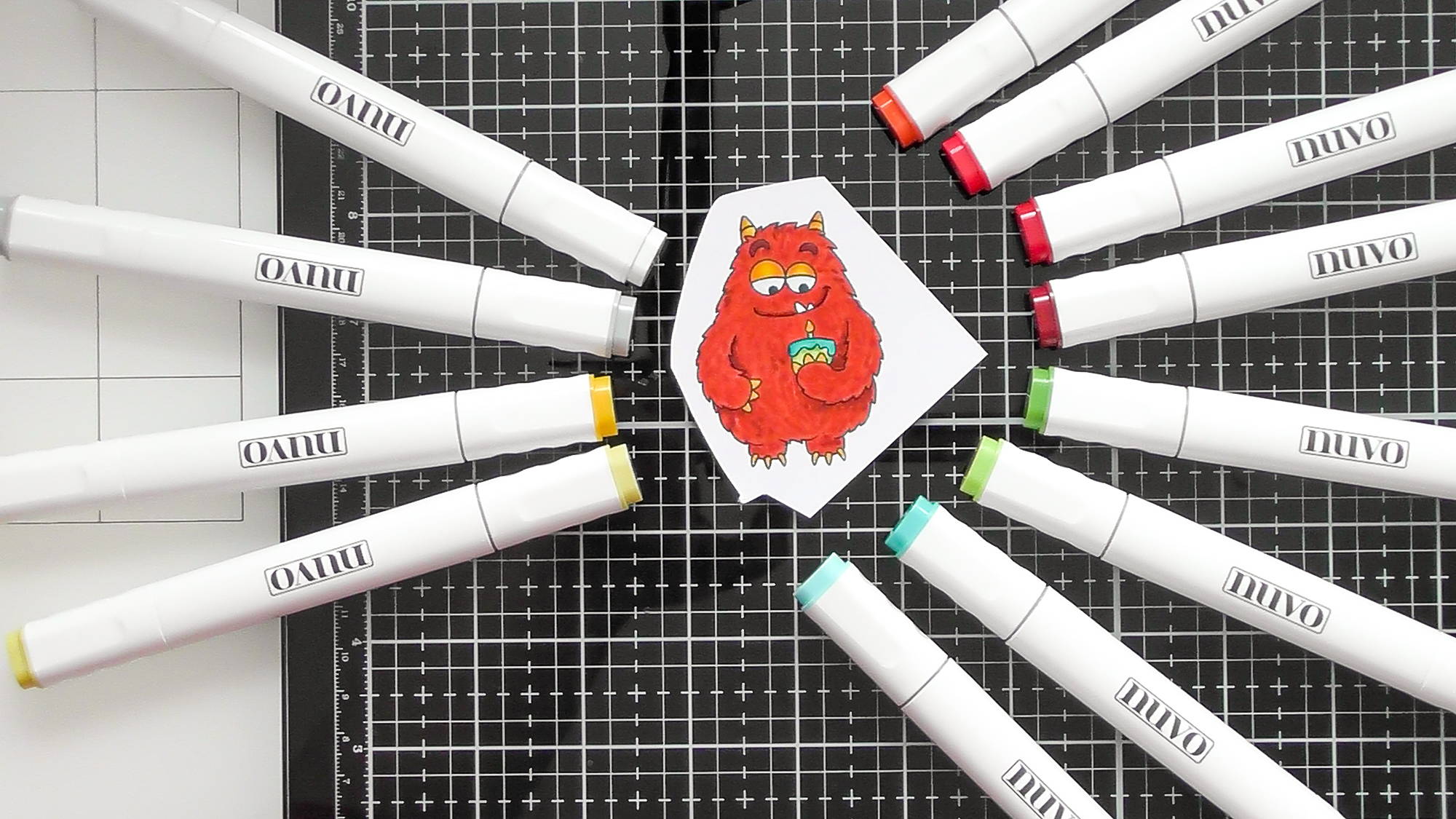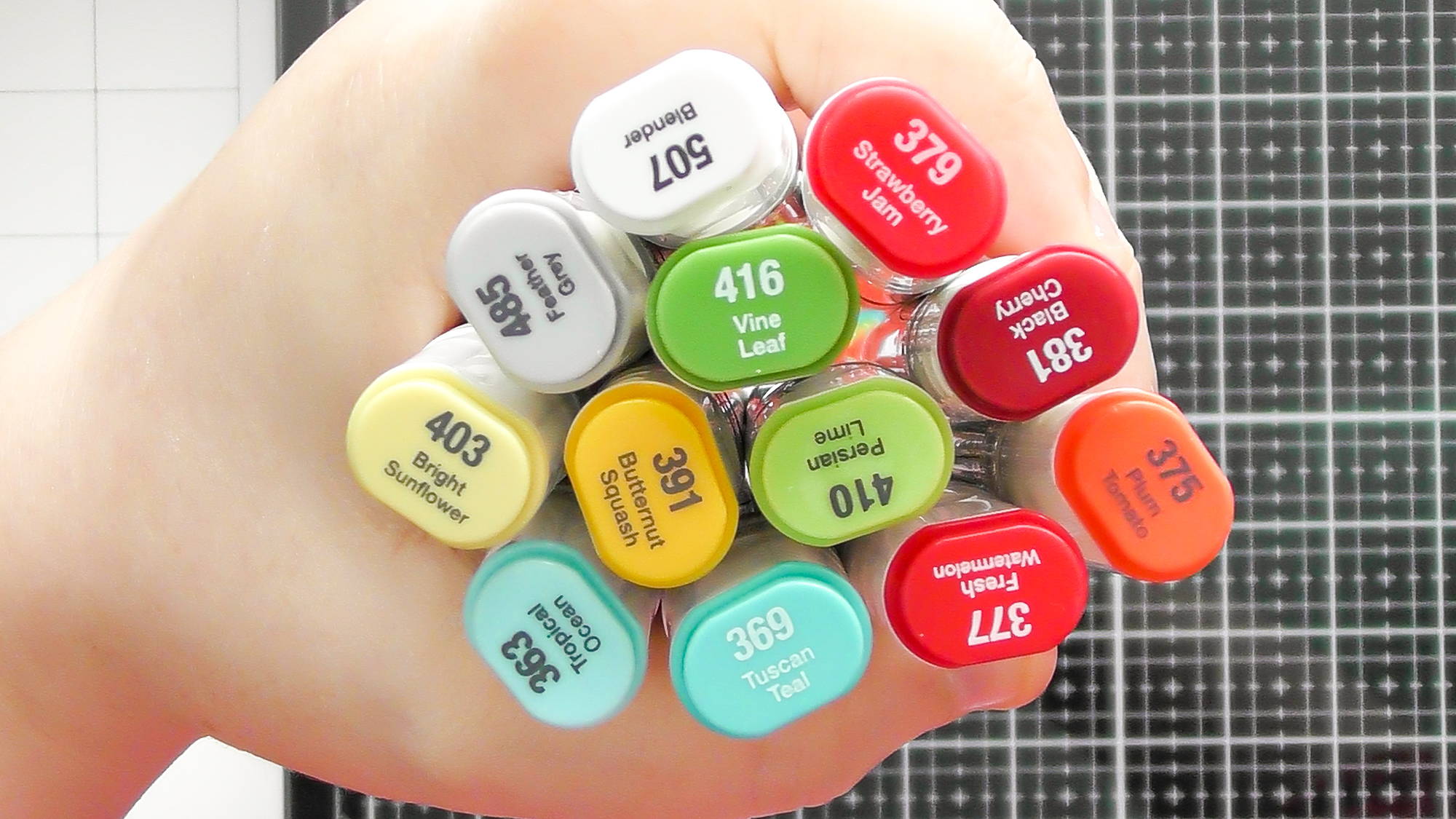 these are the colours I used.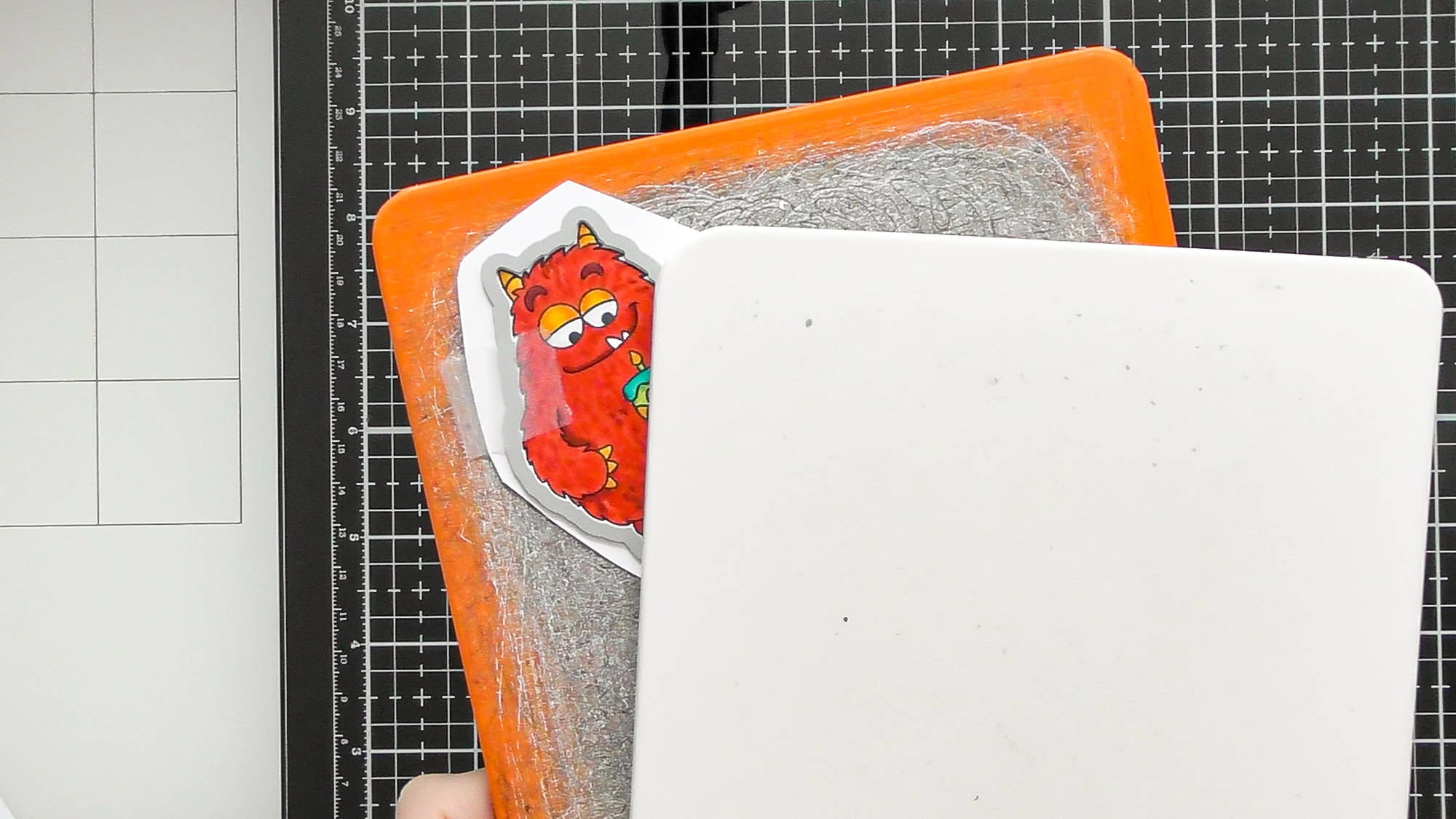 Use the coordinating dies to cut out your monster.
Emboss the background spotty die into your panel of white card. Tangerine sandwich shown is green plate, green rubber mat, card, die cutting edge face down, white base plate.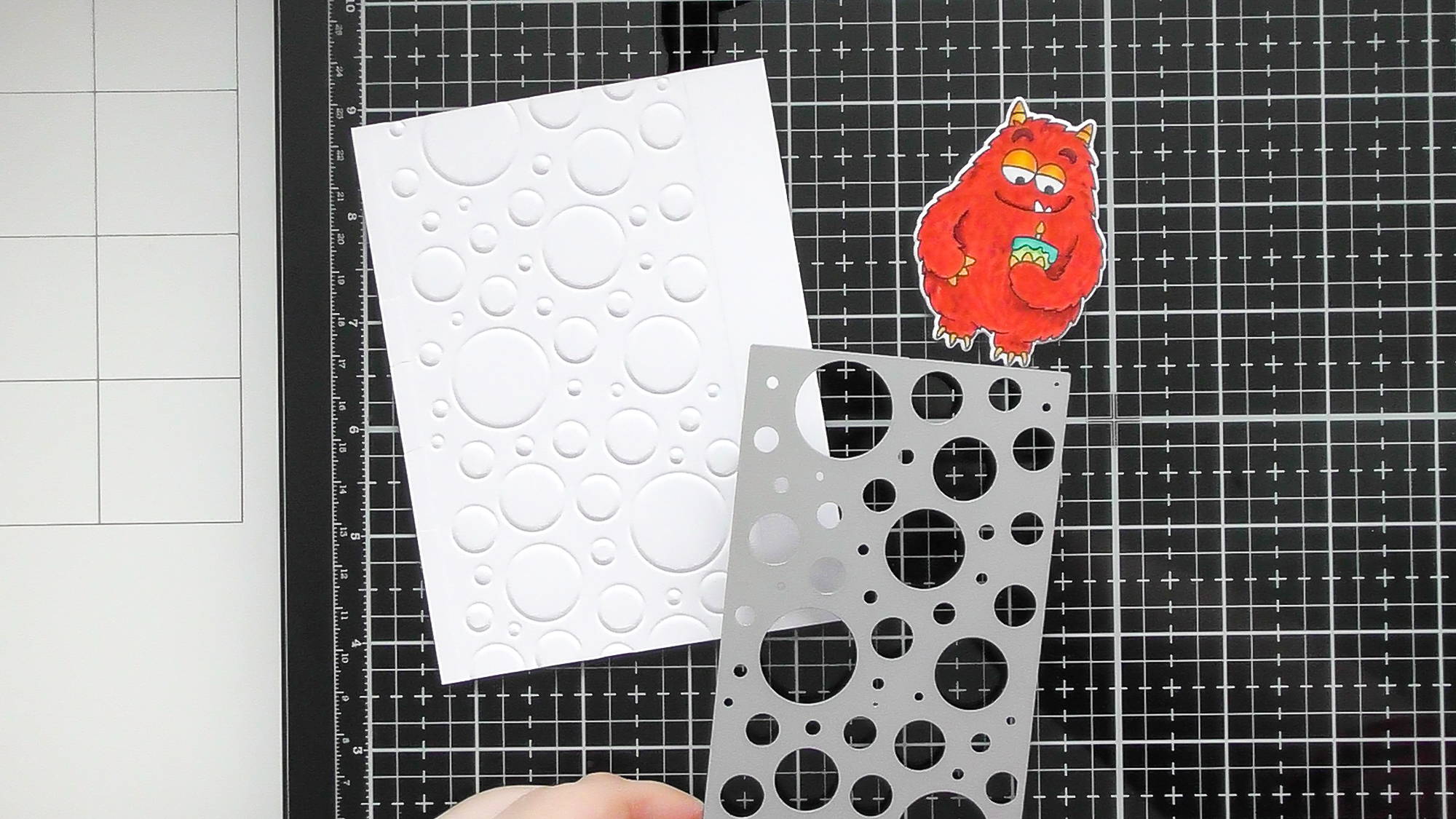 When you remove the die, you get this cool debossed/embossed effect.
Messily colour your spots using colours that contrast with the monster, I used the same colours for the cake he's holding so everything coordinates. If you were neater, this could be the final background.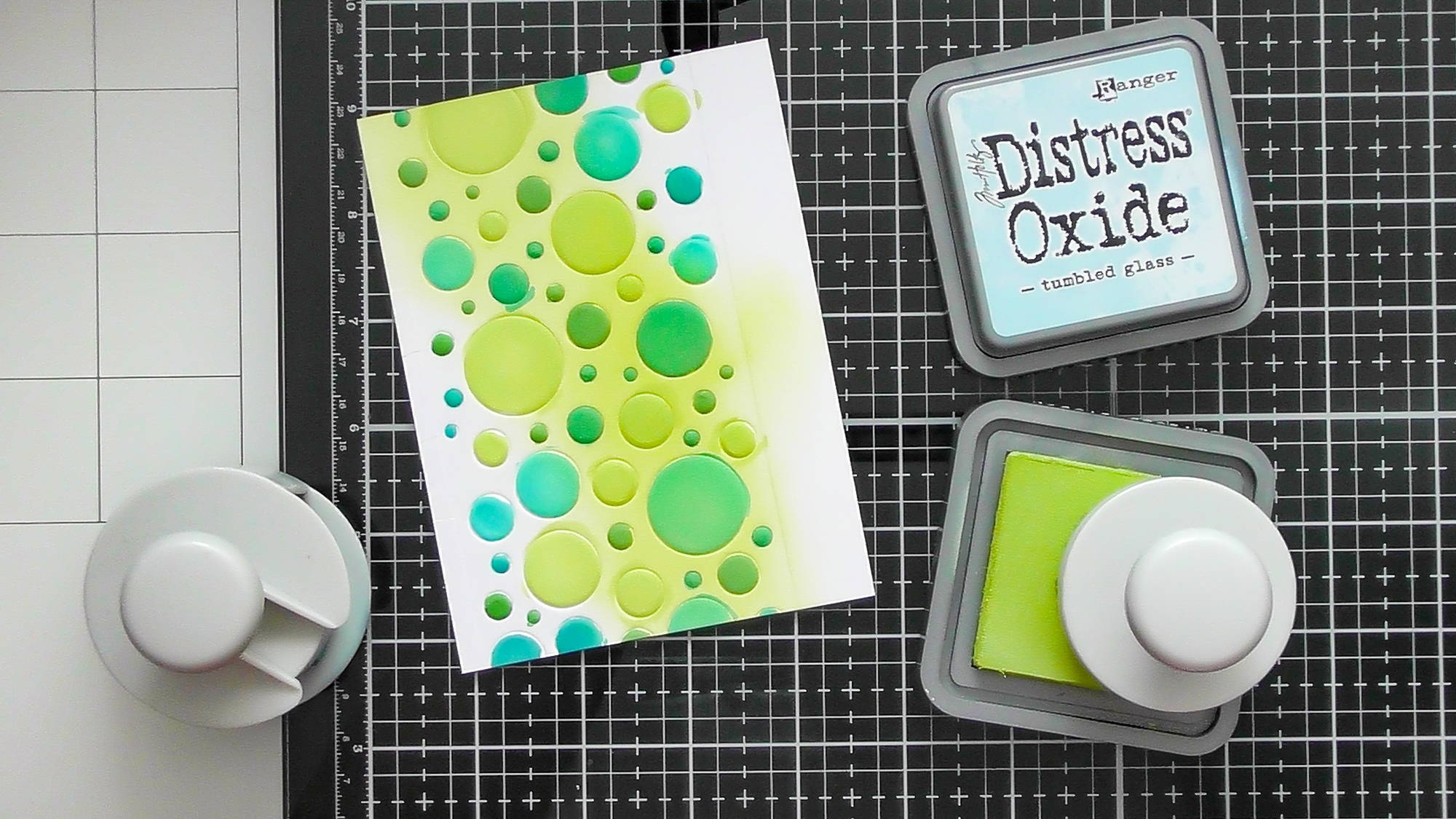 You can also add some ink blending over the spots, this disguises the messy colouring and makes the background subtler.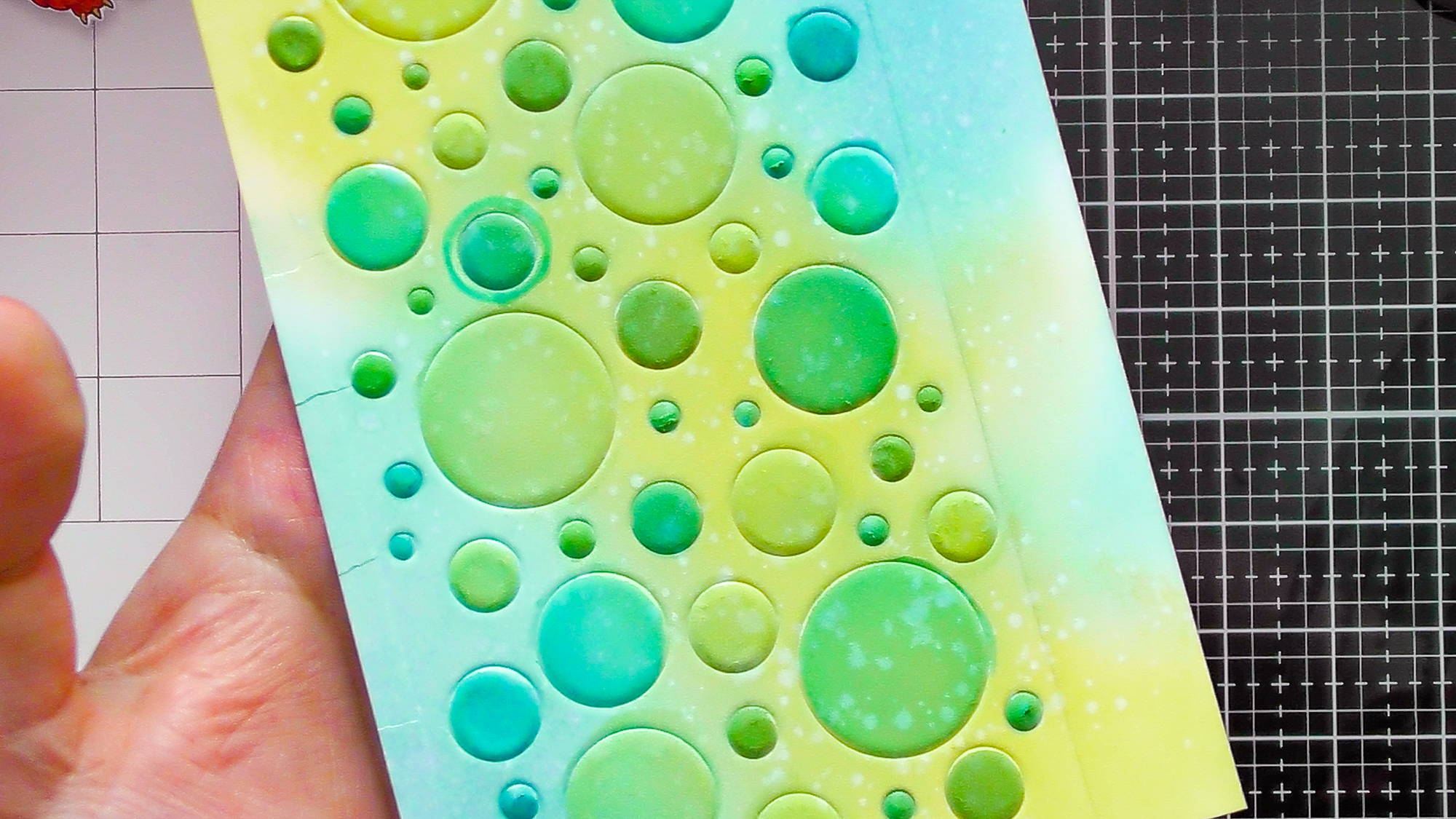 Splash on some water to reveal the original colour of the spots in areas.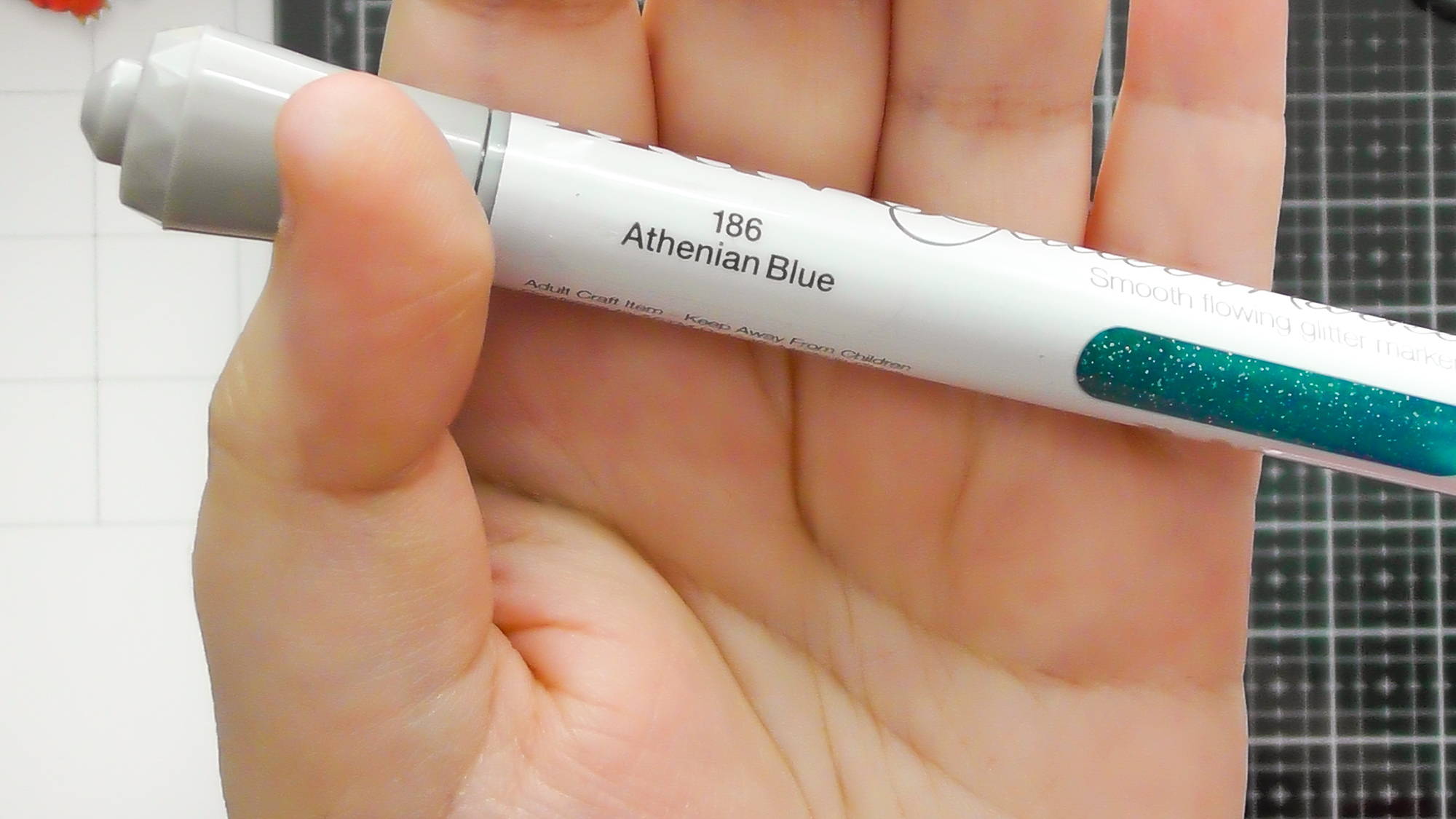 For some extra detail, squish some Nuvo Glitter Marker (Athenian Blue) onto your glass cutting mat and...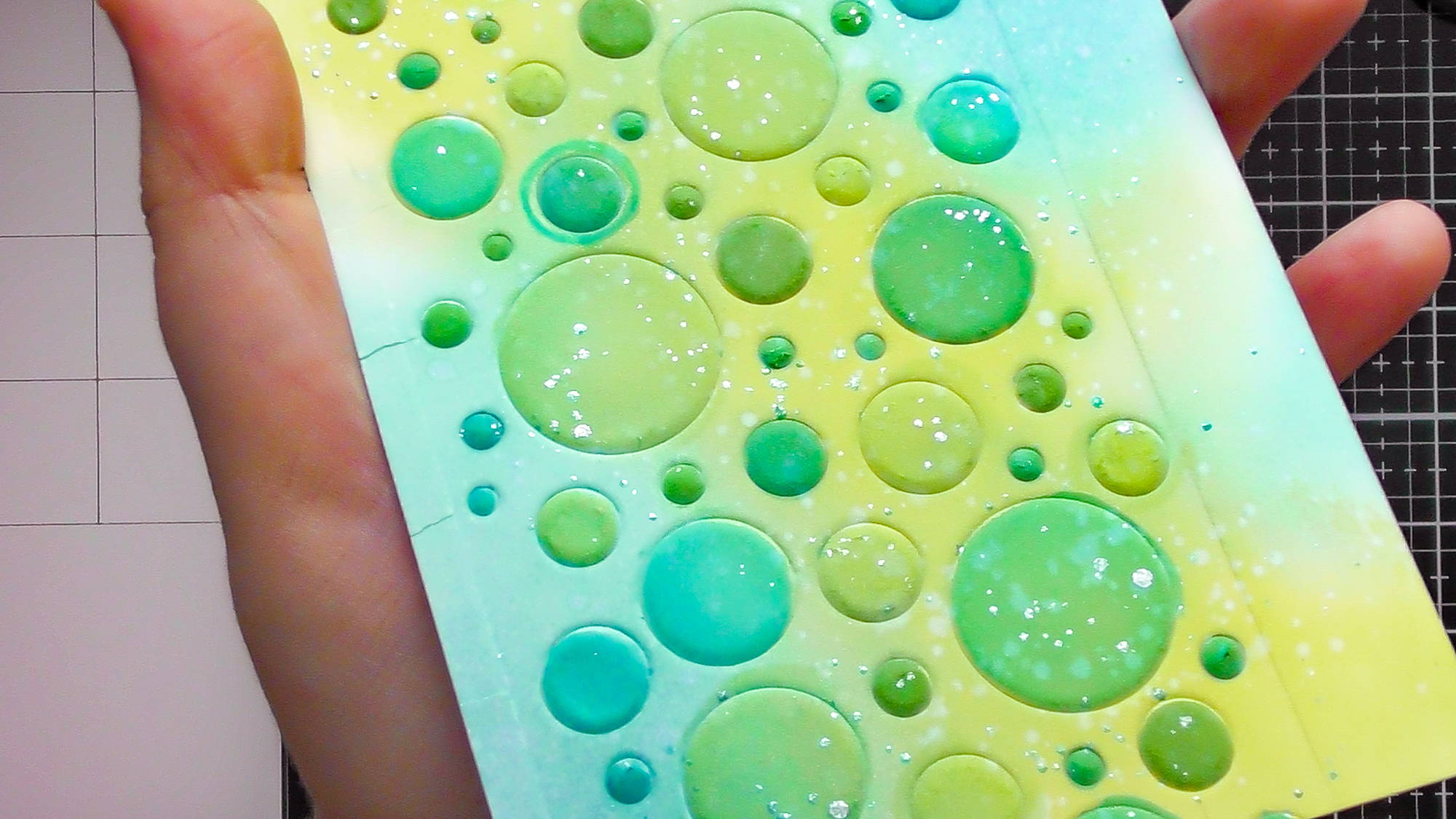 ...you'll get this gorgeous sparkly effect.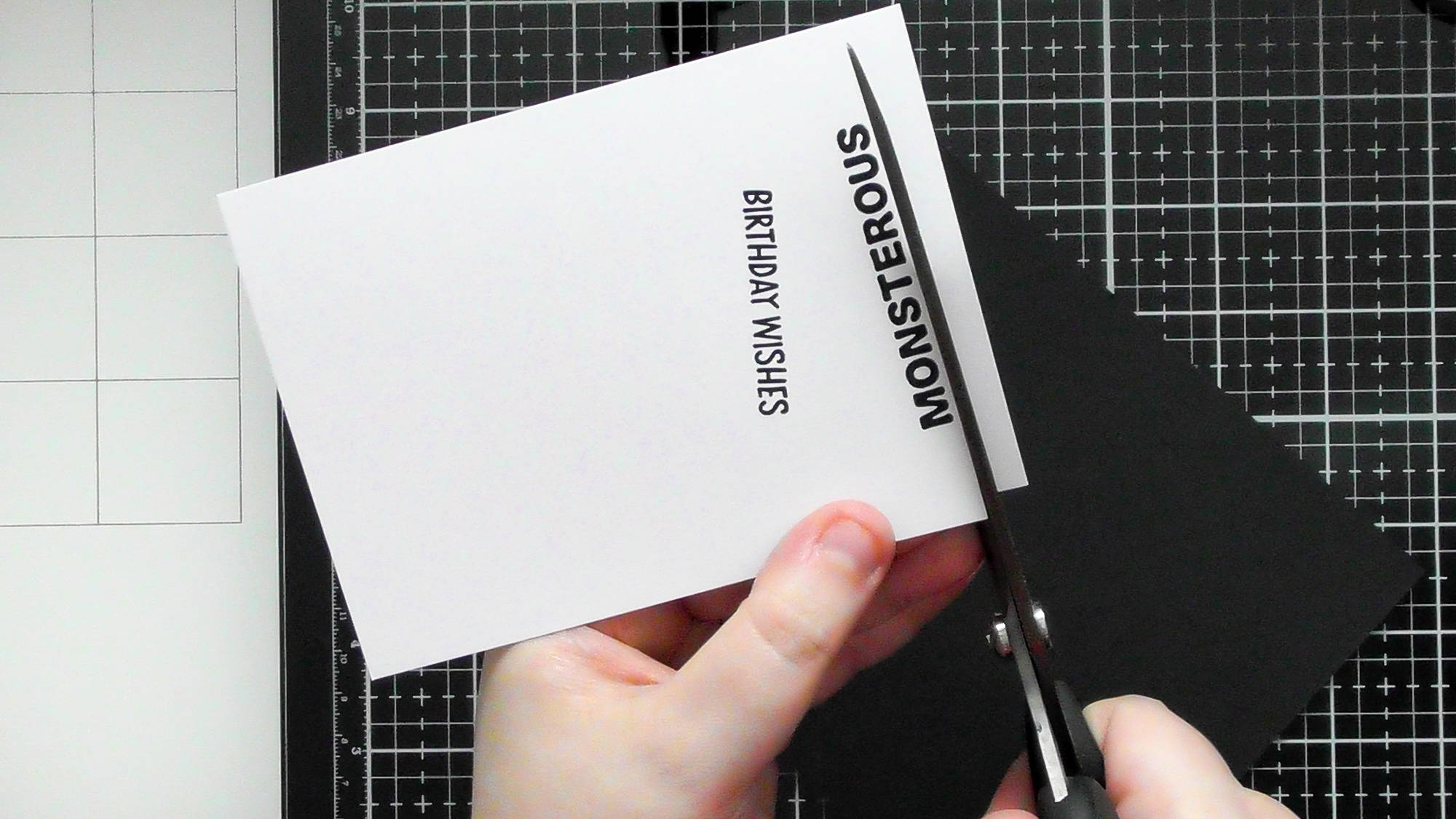 Stamp out your sentiments and use your sheers (or long bladed scissors) to cut them into strips, then mat them onto black card and trim around again leaving a rough 1mm border around the perimeter.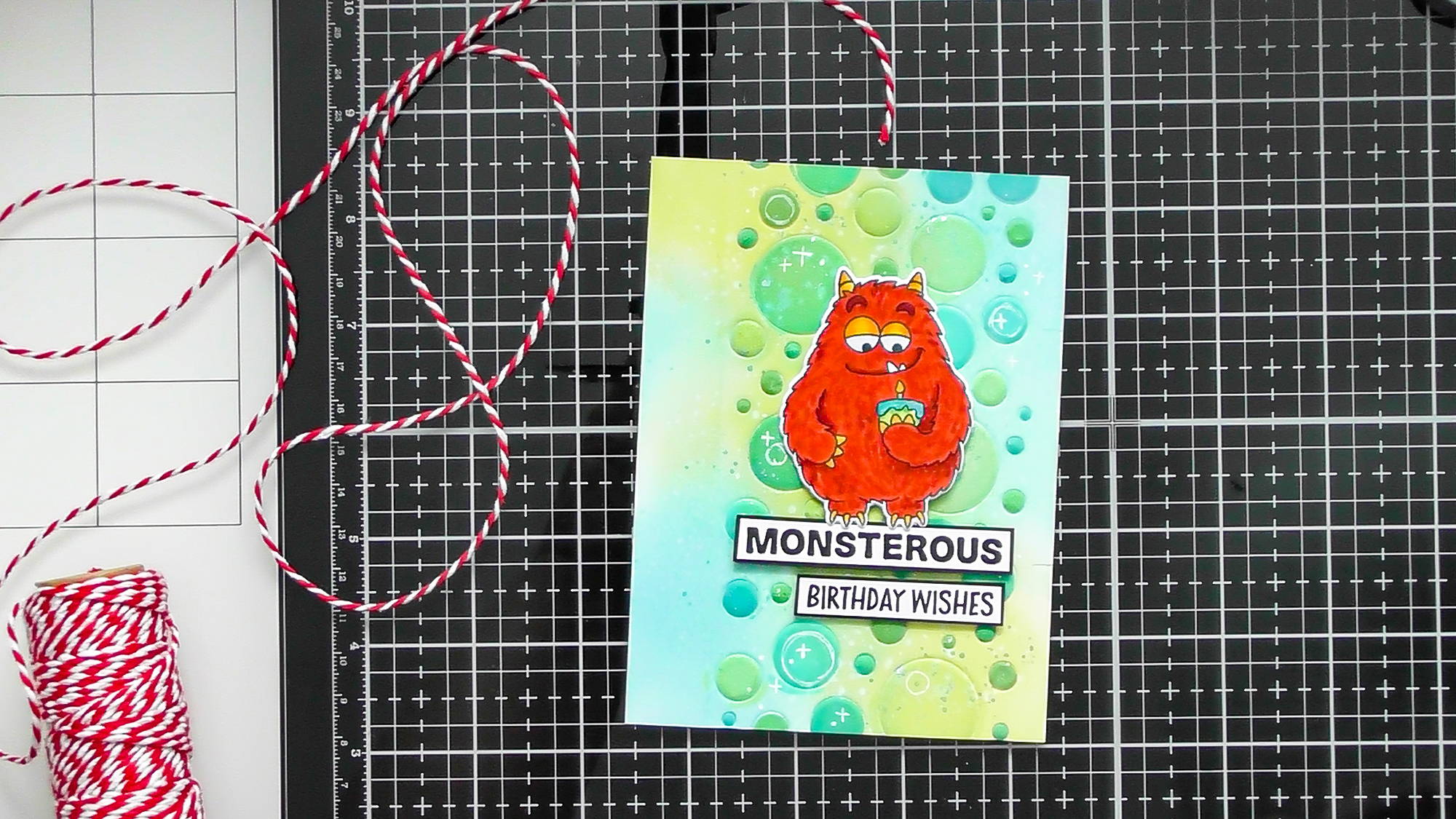 Stick your monster and sentiments onto your card panel as shown.
Add 3 strands of bakers twine around the card as shown, then take a smaller piece and thread it under the 3 strands.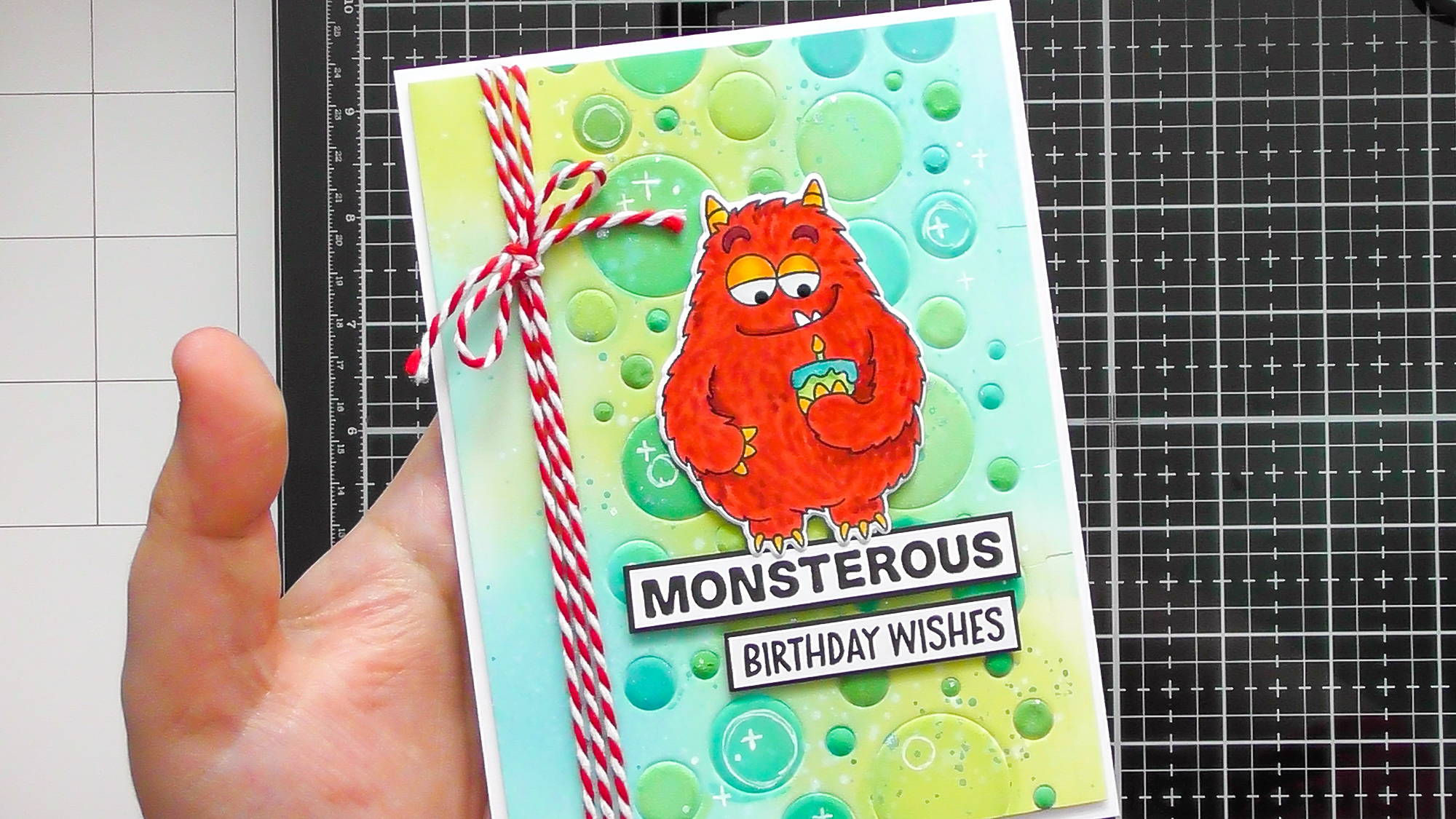 You can then use this strand to tie a little bow, it's a cheats way to get a good bow