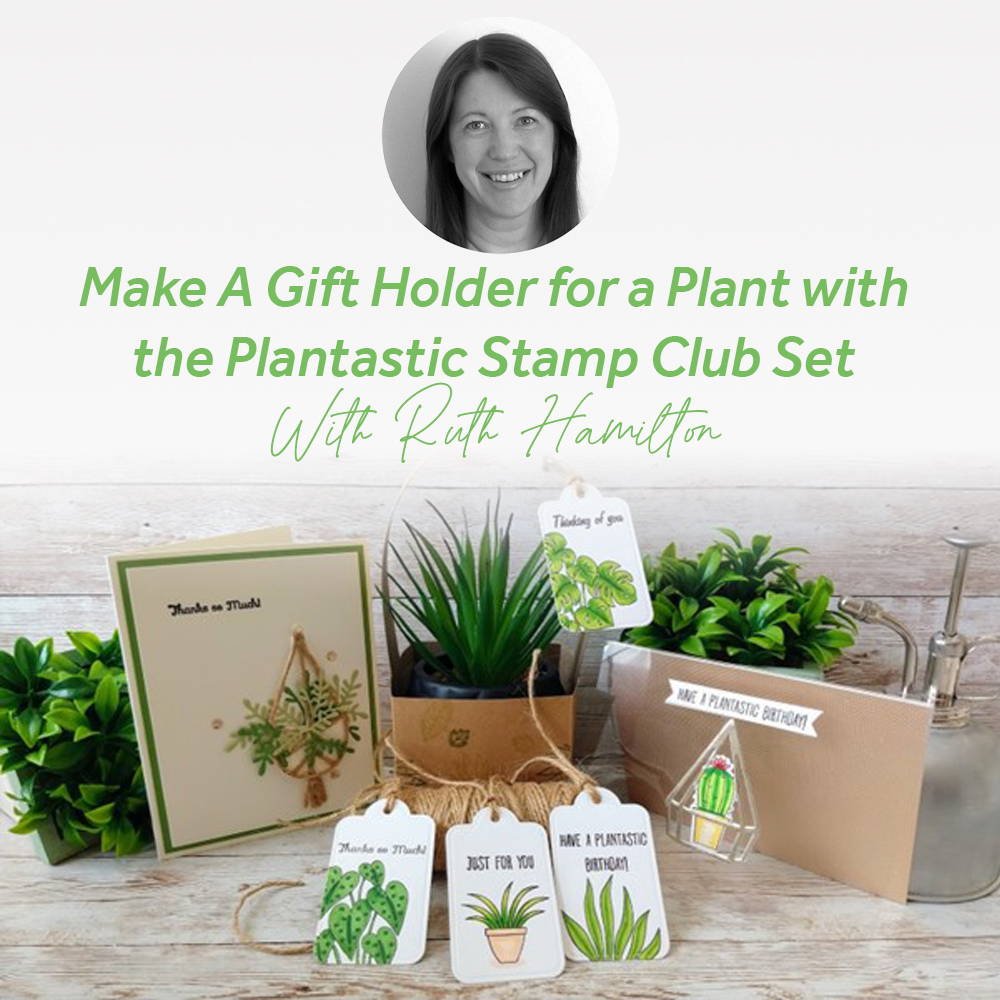 Using the Plantastic Set Stamp Club stamps and dies to make a gift holder for a plant is a lovely way to give a personalised present!
This Stamp Club has a wide variety of stamps and dies to choose from and of, course you can always use them to make cards too.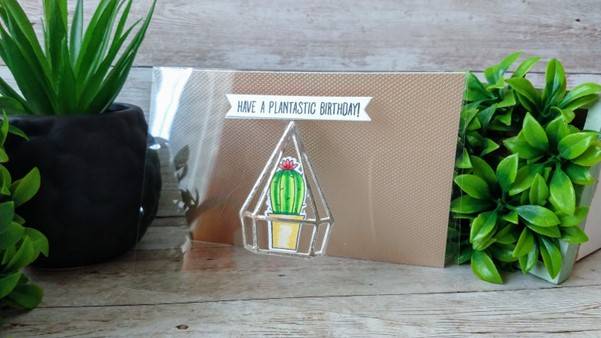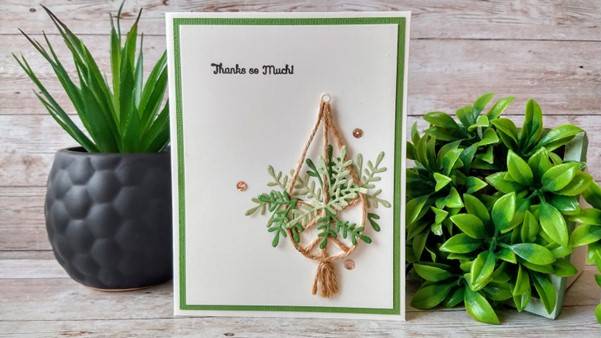 You can see how I have used the set to make an acetate card and also a faux macrame card in my video here -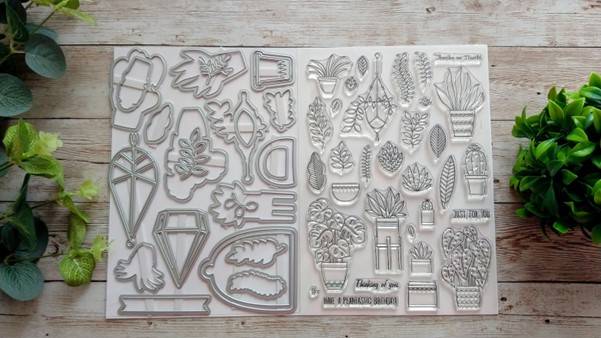 - To make the Plant Gift Holder you'll need the following
- A Plantastic Set Stamp Club
- Craft Perfect Kraft Card
- Craft Perfect Smooth White Card
- Selection of Green Nuvo ink pads
- Black Ink
- Nuvo Deluxe Adhesive
- Nuvo Alcohol Markers – Persian Lime, Vine Leaf and Bamboo Leaf
- Craft Perfect Jute Twine
I made this template which has an 8cm square in the centre to fit a small plant pot. You can adapt to suit your plant pot.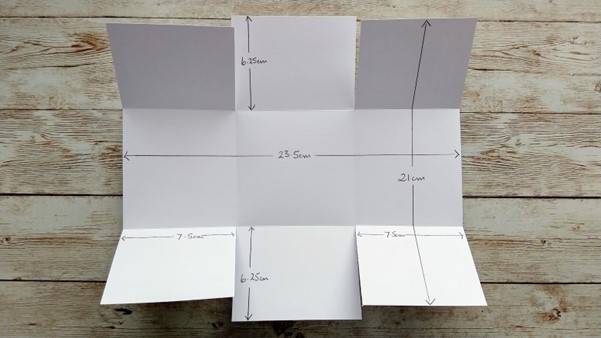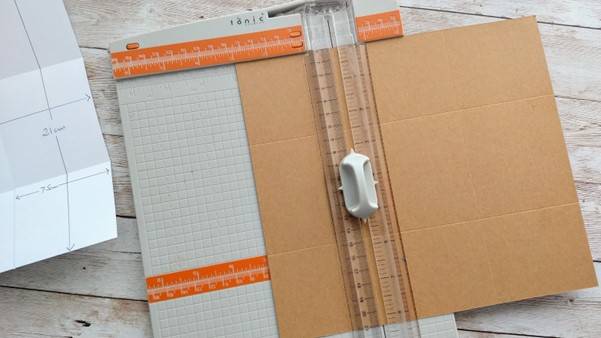 Cut the kraft card to 23.5cm x 21cm and score following the template in the last photo.
Cut in the four places shown on the long side and reinforce all the score lines.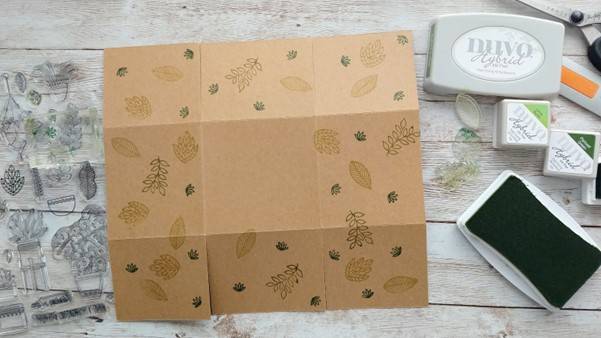 Randomly stamp across the right side of the card with different stamps and 2-3 different shades of green ink.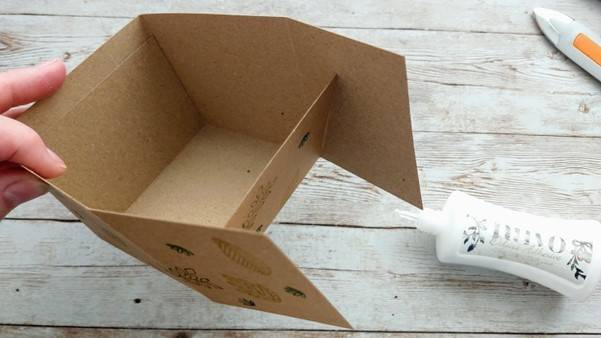 Fold up the sides and glue in place to form a box.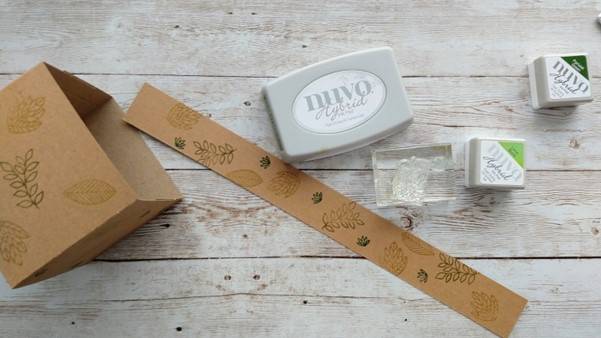 Cut a strip of kraft card measuring 3cm x 21cm and stamp the same as the gift box.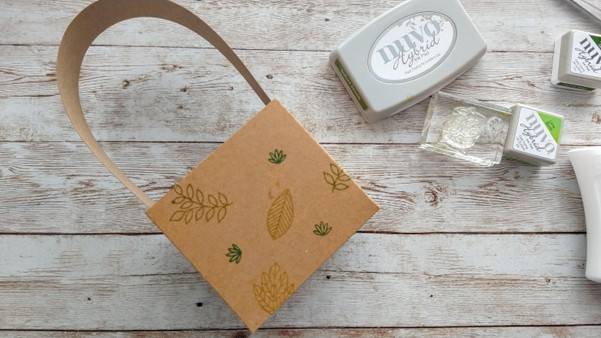 Attach the handle at each side with a little strip of hi tack tape and some glue for extra grip.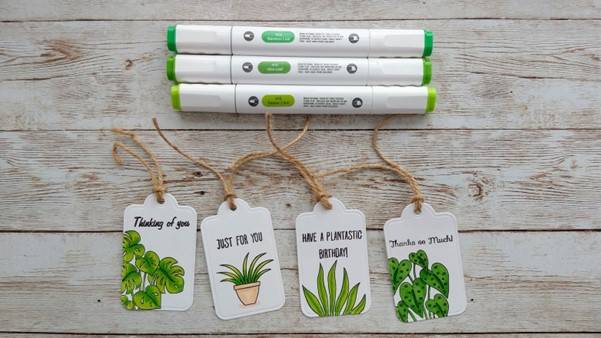 Die cut/ hand cut a tag shape, stamp the sentiment and a plant onto each one and colour with the alcohol markers. Add a length of twine to each.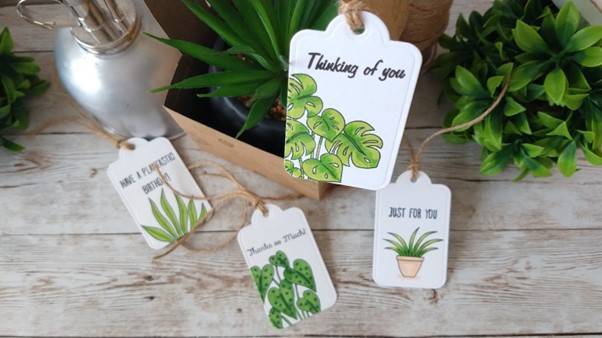 Tie to the handle of the gift box.
Now, you can think about making a beautiful card to go along with the gift