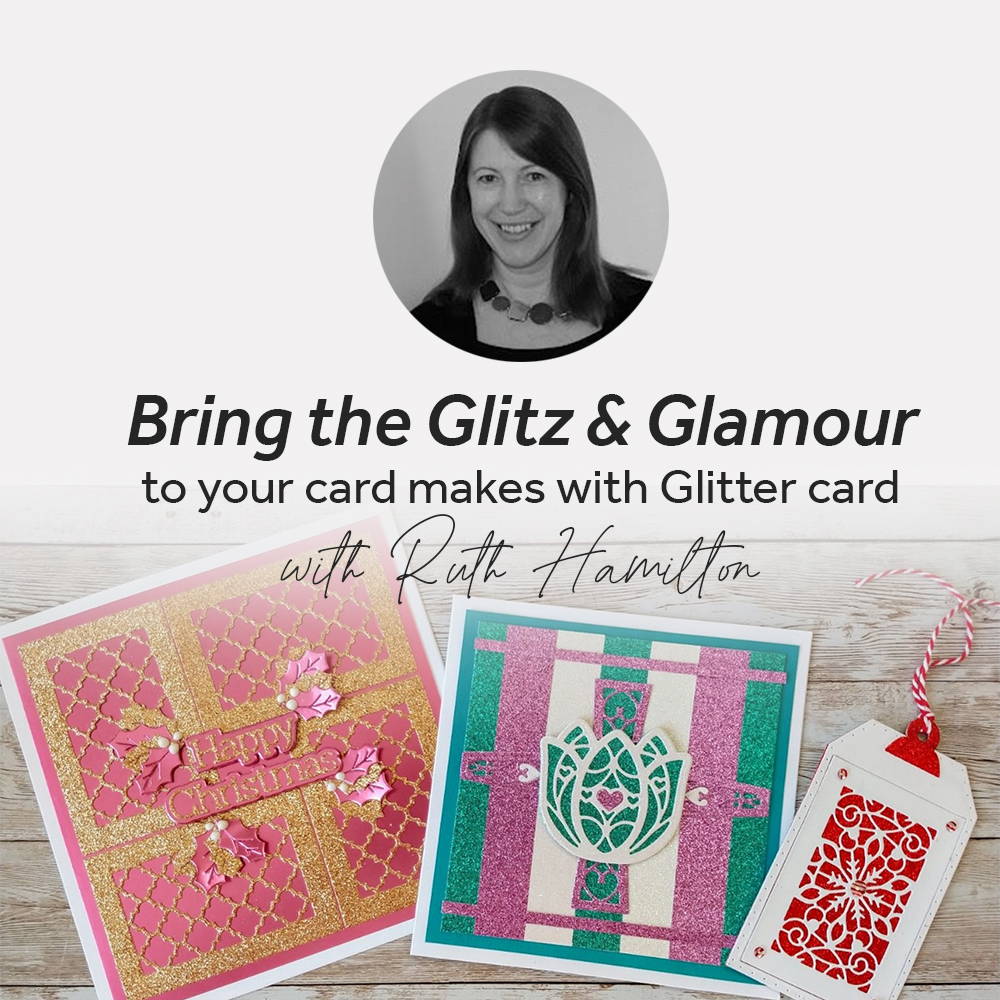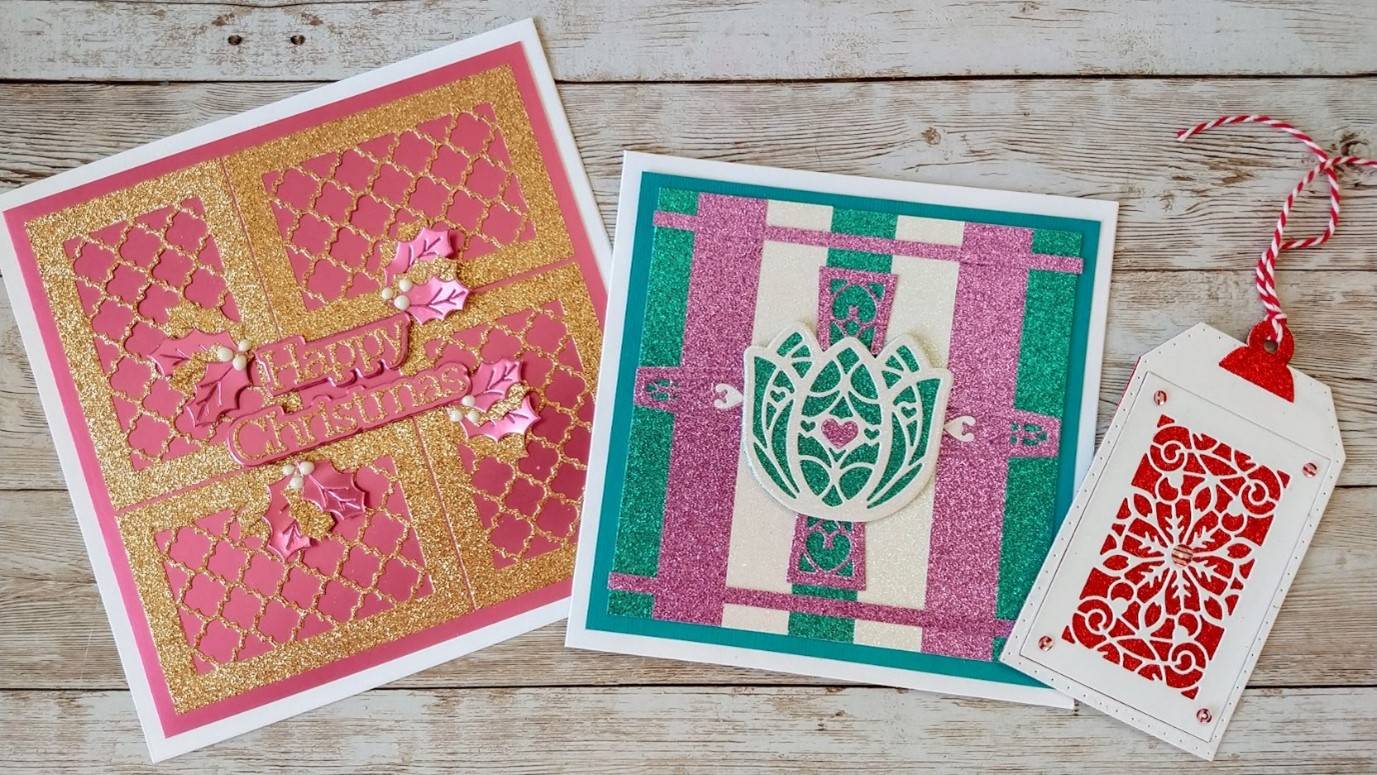 Craft Perfect Glitter Card comes in a fantastic array of different colours and is perfect for making cards as it is low shed!
When I'm using it, I tend to think of it in 3 different ways –
1. As a focal point i.e. with the glitter on the top of card with a different texture.
2. Full on glitz i.e. most of the elements are made from glitter card
3. As a background, peeping through die cut areas of card.
Whichever way you use it, it's certain to give the wow! Factor to your cards!
I've made a card showing each of these ways of using Glitter Card and you can follow the steps below.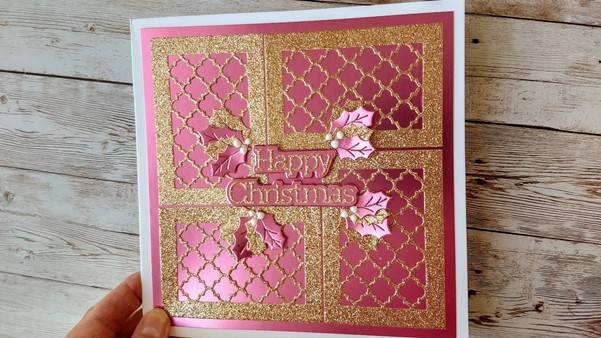 You will need the following:
panel die from the Delightful Dresser die set
sentiment and holly leaves from the Christmas Rose Stamp Club
 Welsh Gold Glitter Card
 Pink Chiffon Satin Effect card
7x7 Craft Perfect Bright White card
White Gloss Crystal drops.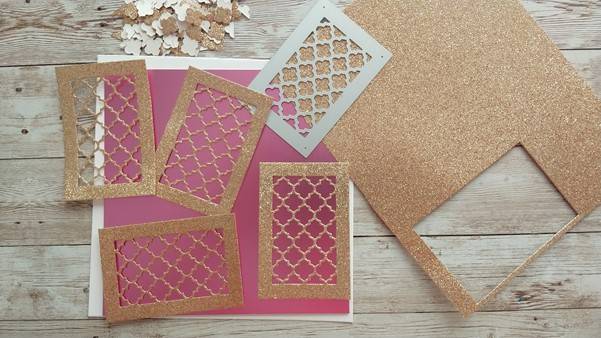 Cut a piece of Pink Chiffon card measuring 16.5 cm x 16.5cm and die cut 4 of the dresser panels from Welsh Gold Glitter Card.
Leaving a 0.5cm gap around the outside of the Pink Chiffon card, glue the first glitter panels on vertically in the bottom right corner.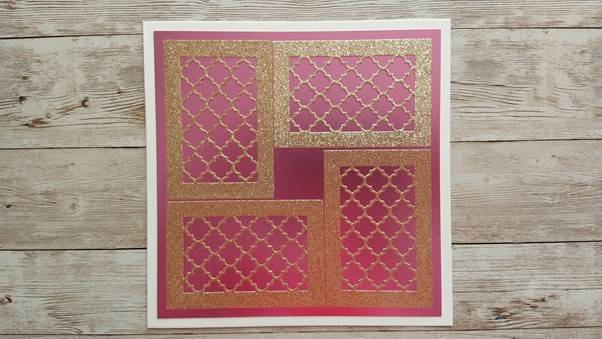 Glue the rest of the panels on as shown.
Die cut the sentiments from glitter card and glue onto Pink Chiffon backing plates. Attach to the centre of the card with 3D foam pads.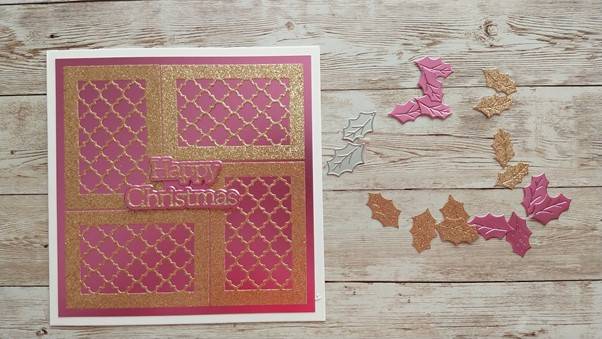 Die cut 4 small and 4 large leaves from both types of card.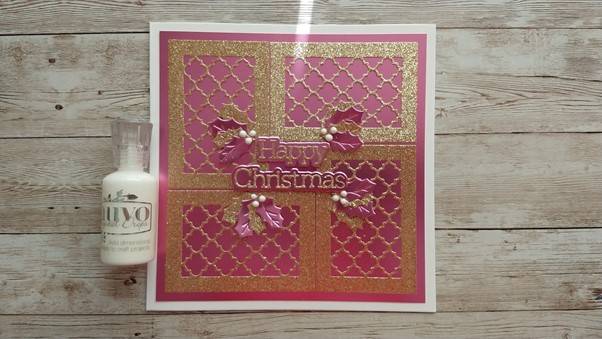 Arrange the leaves and glue around the sentiment. Add Crystal Drops.