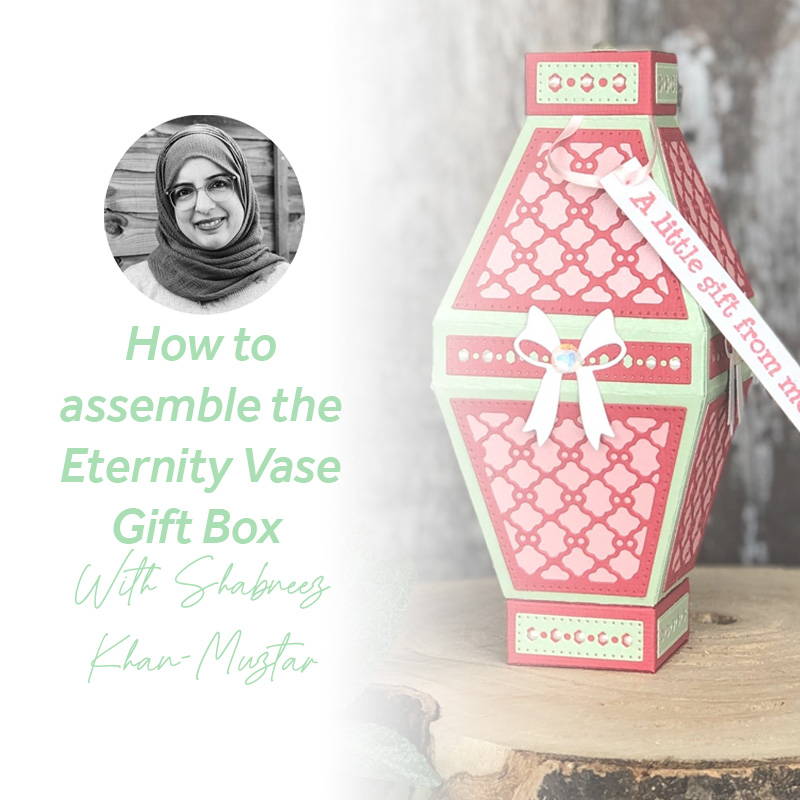 The Showcase Eternity Vase is a joy to construct with my condensed steps. I have made the 4 sided one but you have all the elements in the set to create a 6 and 8 sided one too. You simply need to die cut extra pieces and the hexagon and octagon shapes instead.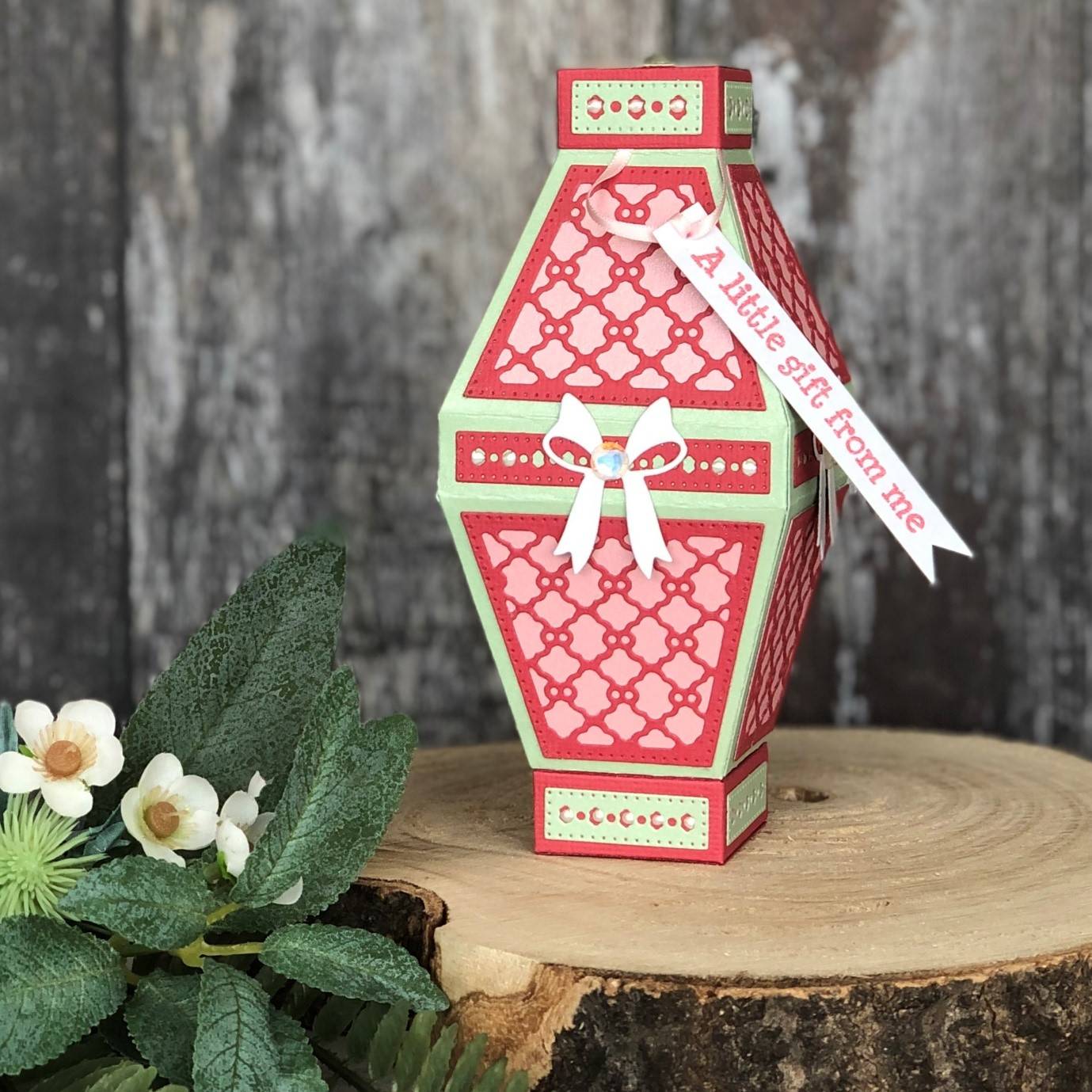 - Showcase 31 Eternity Vase Die Set
- Pearl White Pearlescent Card
- Princess Pink Pearlescent Card
- Fresh Mint Pearlescent Card
- Rose Pink Classic Card
- Nuvo Ivory Seashell Crystal Drops
- Nuvo Hybrid Ink Pad – Panama Rose
- Nuvo Deluxe Adhesive
- Sweet Pink Double Face Satin Ribbon
- Santa's Sleigh Stamp & Die Set – for the bow and stamped sentiment
- Tangerine Die Cutting Machine
- Paper Trimmer
- Scissors
- Gems
Step 1 – Making the Eternity Vase Base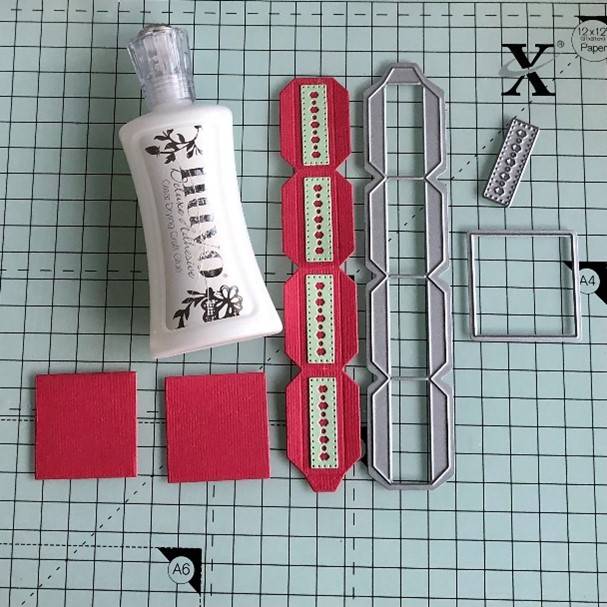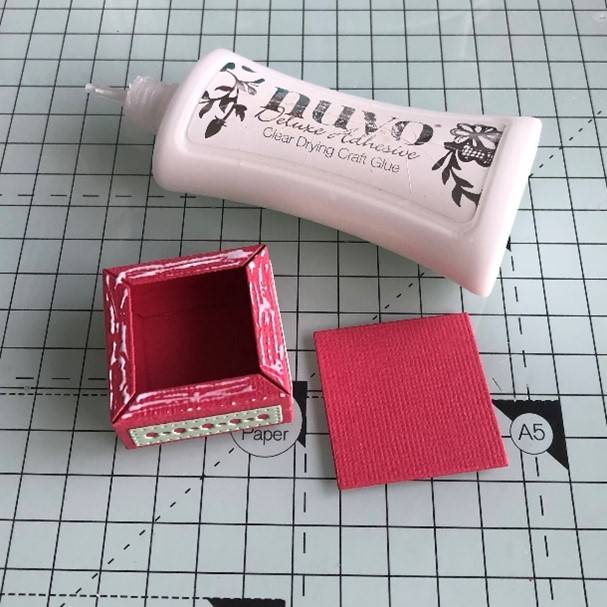 Die cut one base side panel and 2 squares from rose pink card and 4 decorative strips from fresh mint card. Stick the decorative strips on to the base side panel with glue. Join the long piece together to form a square and put glue on the top tabs then stick on to a square. Turn it over and apply glue to the tabs on the other side and stick the second square on the top to form your base.
Step 2 – Creating the Eternity Vase Body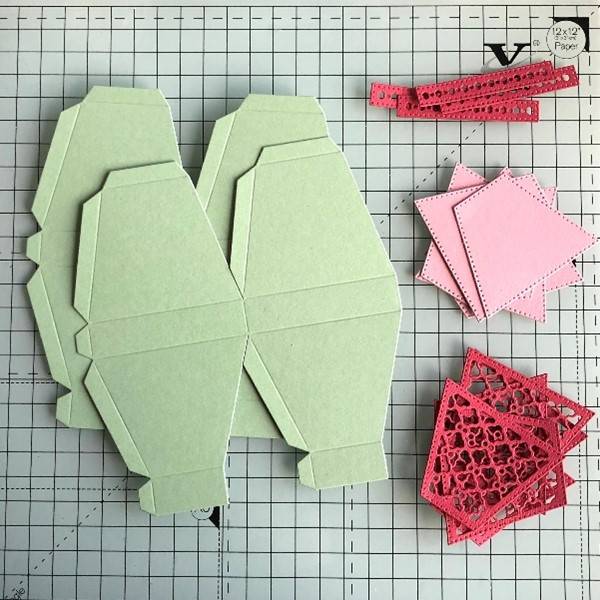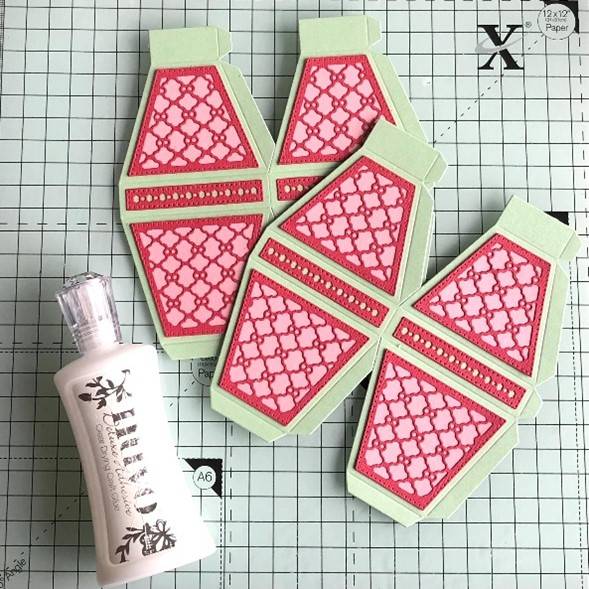 Die cut 2 of the side panels from mint green card, 4 decorative strips and 8 decorative side elements from rose pink card and 4 side elements from princess pink card. Adhere the decorative elements to the side panels with glue.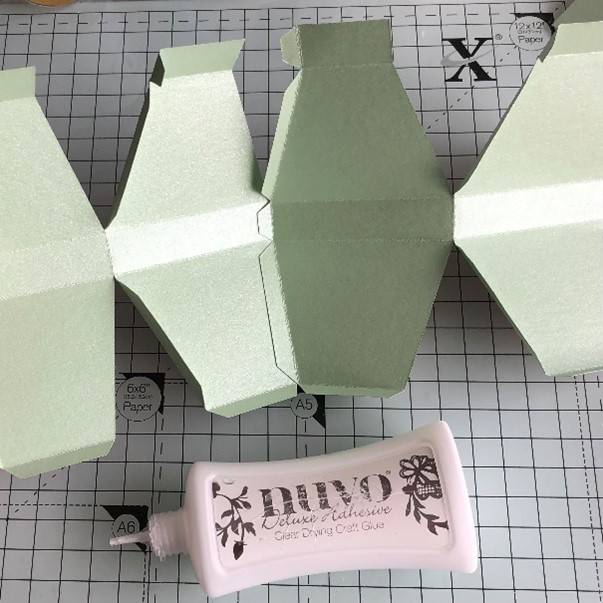 Prise down all the tabs on the side panels and add glue to the bottom 2 sets of tabs then stick to the other panel. Do the same for all the bottom tabs.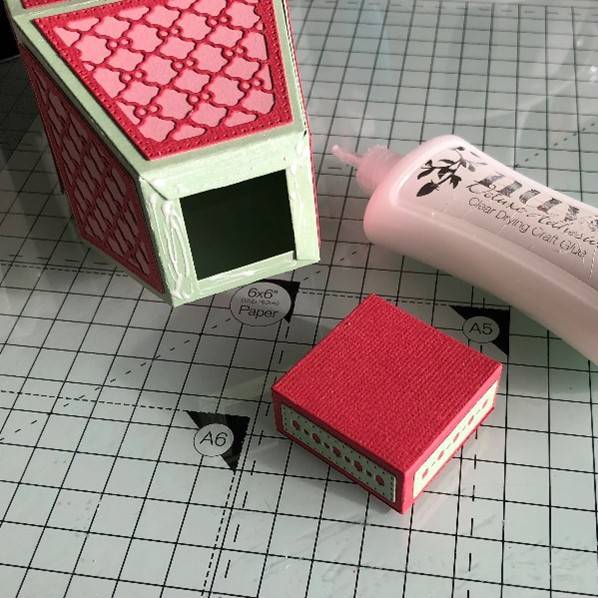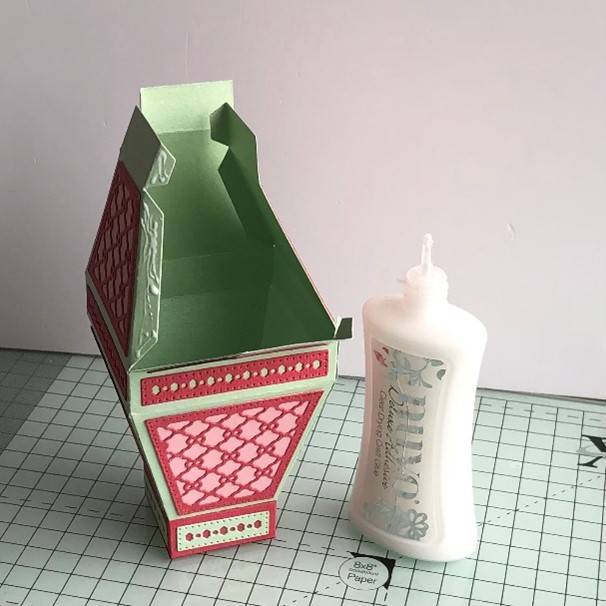 Stick the base to the bottom of the body with glue.
Add glue to the top tabs and stick together to form the vase.
Step 5 – Creating the Lid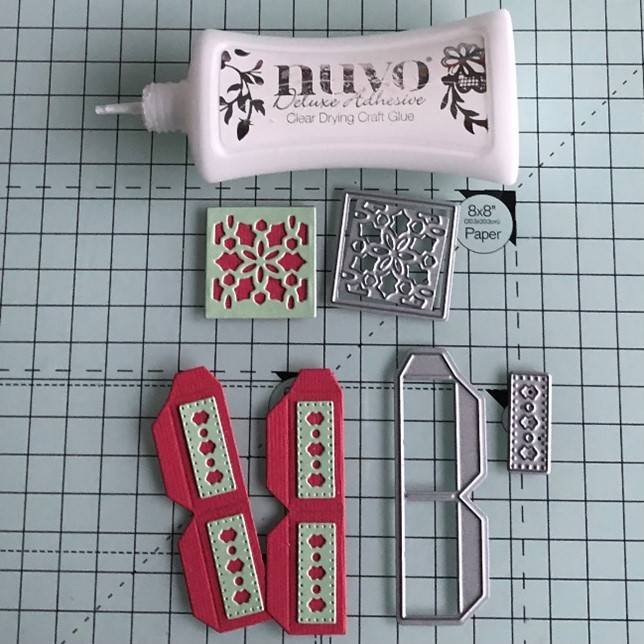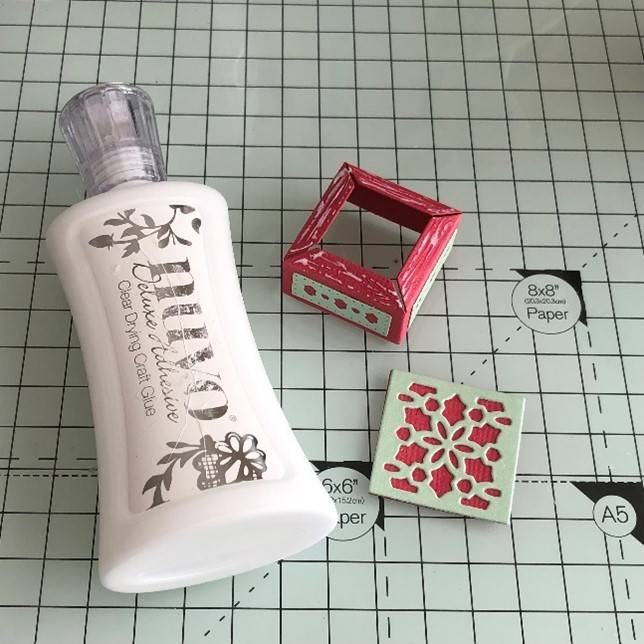 Die cut 2 lid lower tier panels from rose pink card and a square, together with 4 elemental strips and 1 elemental square from fresh mint card. Adhere the elemental pieces on to their respective bases with glue as shown.
Stick the 2 lid lower panels together by adding glue to the side tabs. Fold the top tabs down and add glue before sticking on the decorative square to form the lid. Put the lid on the Eternity Vase
I decorated my Eternity Vase with die cut bows on all the sides and stuck a gem in the middle. I added Nuvo drops to some of the decorative elements and made a tag which I stamped with 'A Little Gift From Me'.