LIMITED STOCK & EXCLUSIVE DESIGN
Designer's Choice 12
Back to School Drinks Carton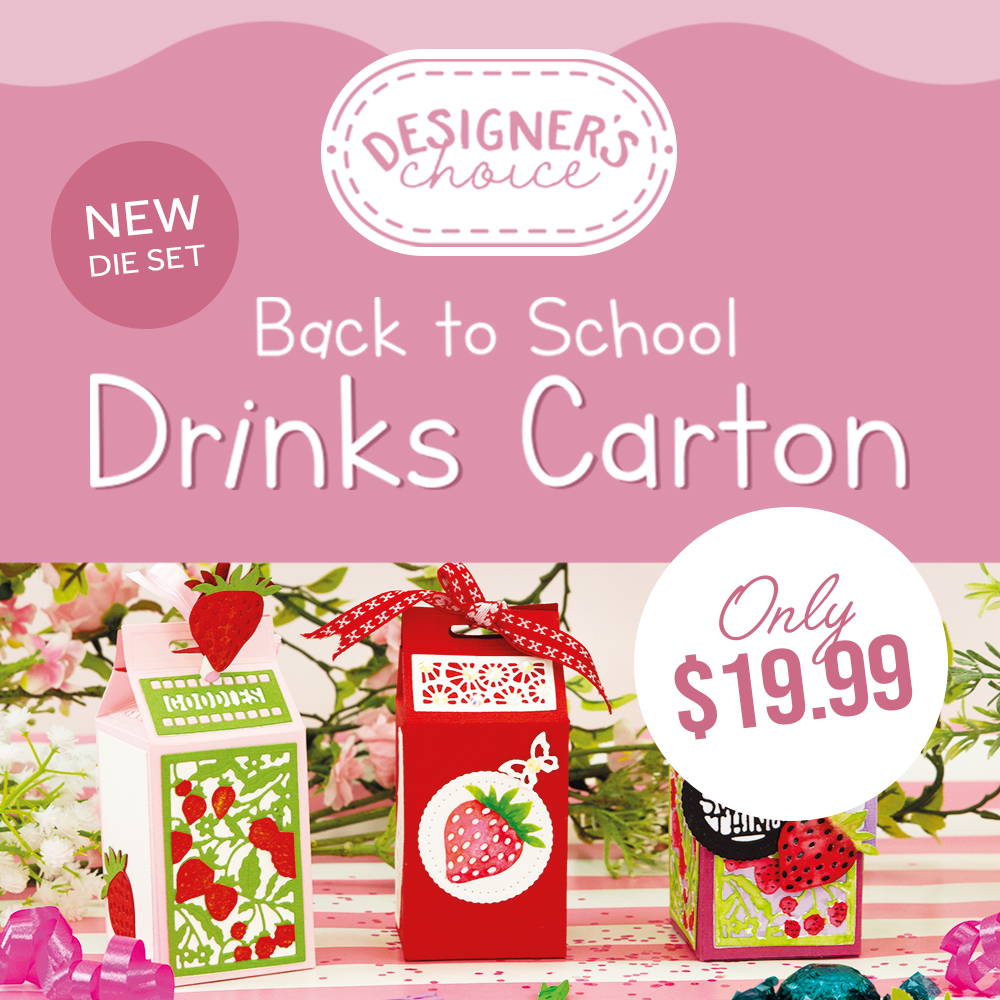 By Tonic Studios - Exclusive
Create a wonderful drinks carton inspired gift box with the brand new 'Back To School Drinks Carton Die Set'.
This essential set contains 34 delightful dies designed to make and decorate a truly unique gift box.
Perfect to house a gift for a teacher or a treat for a school-aged young one, this quirky and fun set is a must-have in every crafter's kit!
Designers Choice lets you meets the team behind your favourite Tonic Studios dies, as each month we bring you an exclusive die set, along with all the detail and inspiration that went into its making from the designer themselves.
Designer's Choice combines over 20 years of industry knowledge to bring crafters a monthly stand alone die set, that embodies the versatility and ingenuity of our larger collection in a single die set.
This monthly limited edition die set will be available exclusively for the Tonic Studios Store and be accompanied by online inspiration and tutorials from a selection of industries most talented crafters.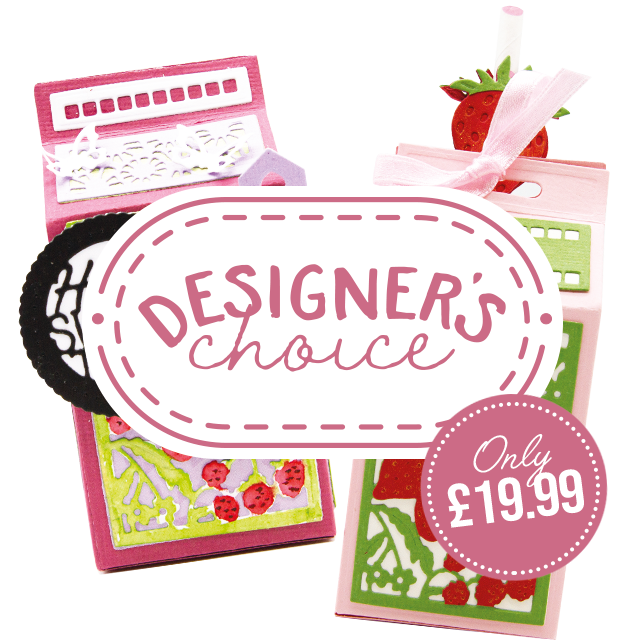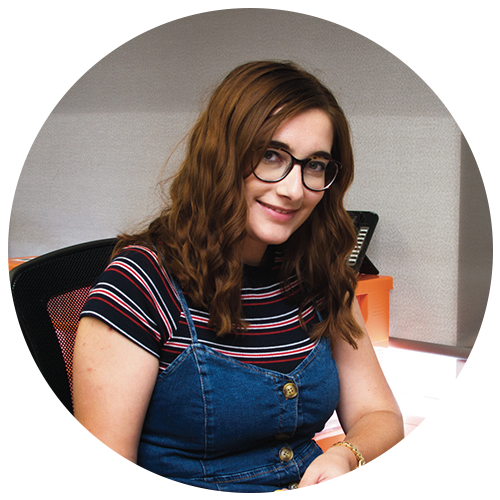 This month's Designers Choice Die Set - Back to School Drinks Carton comes from Tonic designer Cerys, who we sat down with to find out a little more about the creation of this set.
'I wanted crafters to be able to create quirky fun boxes with added fruity sentiments. This Die Set is sure to bring smiles to faces of all ages!'
Designer's Choice 12 - Back to School Drinks Carton - 3642E
Design Team Video Tutorials
Punny Card with Designer's Choice
Drinks Carton Die Set Step-by-Step
Back to School Step-by-Step