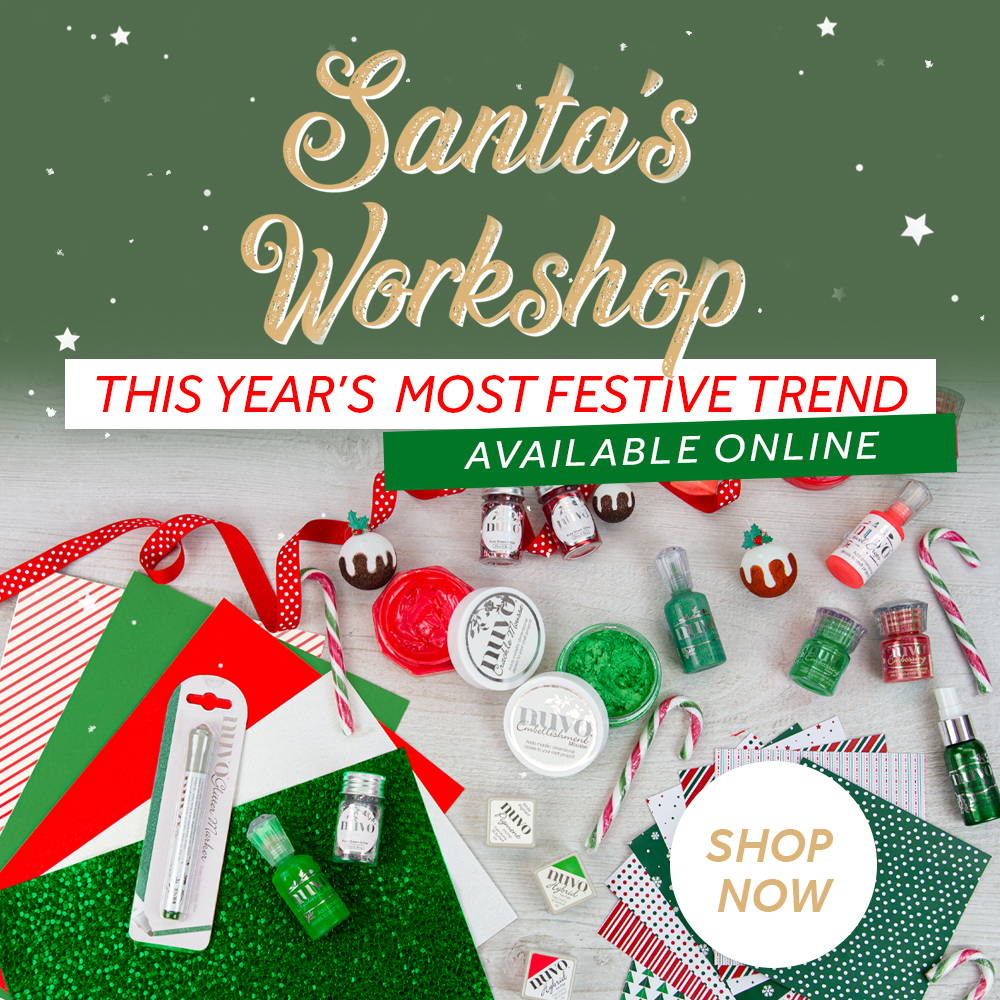 Tonic Introduces - Santa's Workshop Trend
Introducing Santa's Workshop, this year's most festive trend!
Believe in the magic of Christmas and get transported to Santa's Workshop from bright reds through to festive greens and crisp whites.
Creative festive holiday projects with our newest Craft Perfect & Nuvo products! Get up to 25% off our dedicated magical, winter themed bundles!
Brand new colours in our Classic, Mirror, Pearlescent and Speciality Card Ranges. As well as a new candy cane inspired Kraft Card. Top off the collection with 6x6 printed paper book - perfectly coordinating your Christmas makes.
Fill your stockings with a traditional array of mixed media and add festive glitters with new product across our Mousse and Glitter ranges. Add to your holiday collection with brand new colours in our our Crystal, Dream, Glitter and Jewel Drops.
Design Team Video Tutorials
Don't forget, active Tonic Craft Kit Subscribers get 10% off their basket using the discount code "TCK" at checkout too!