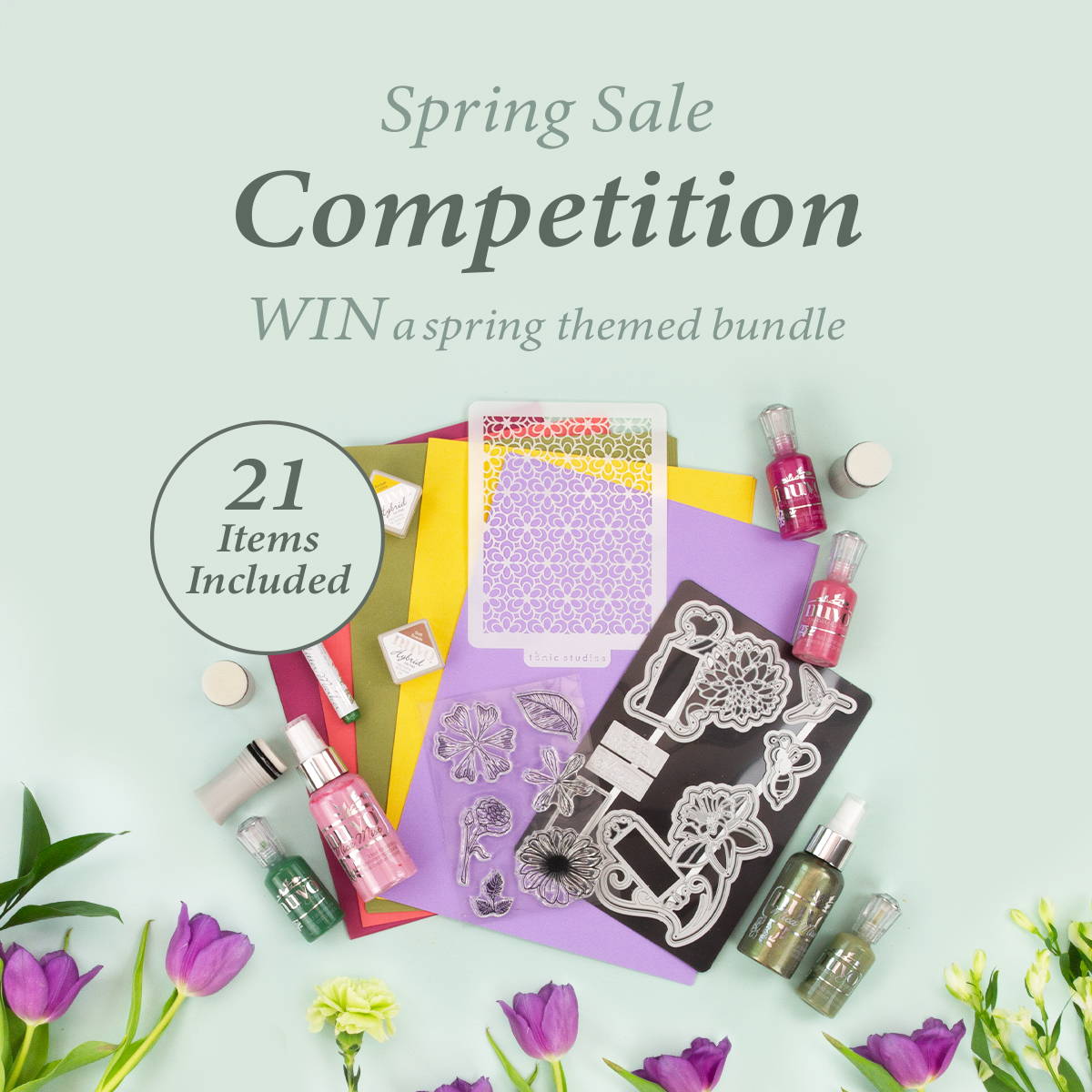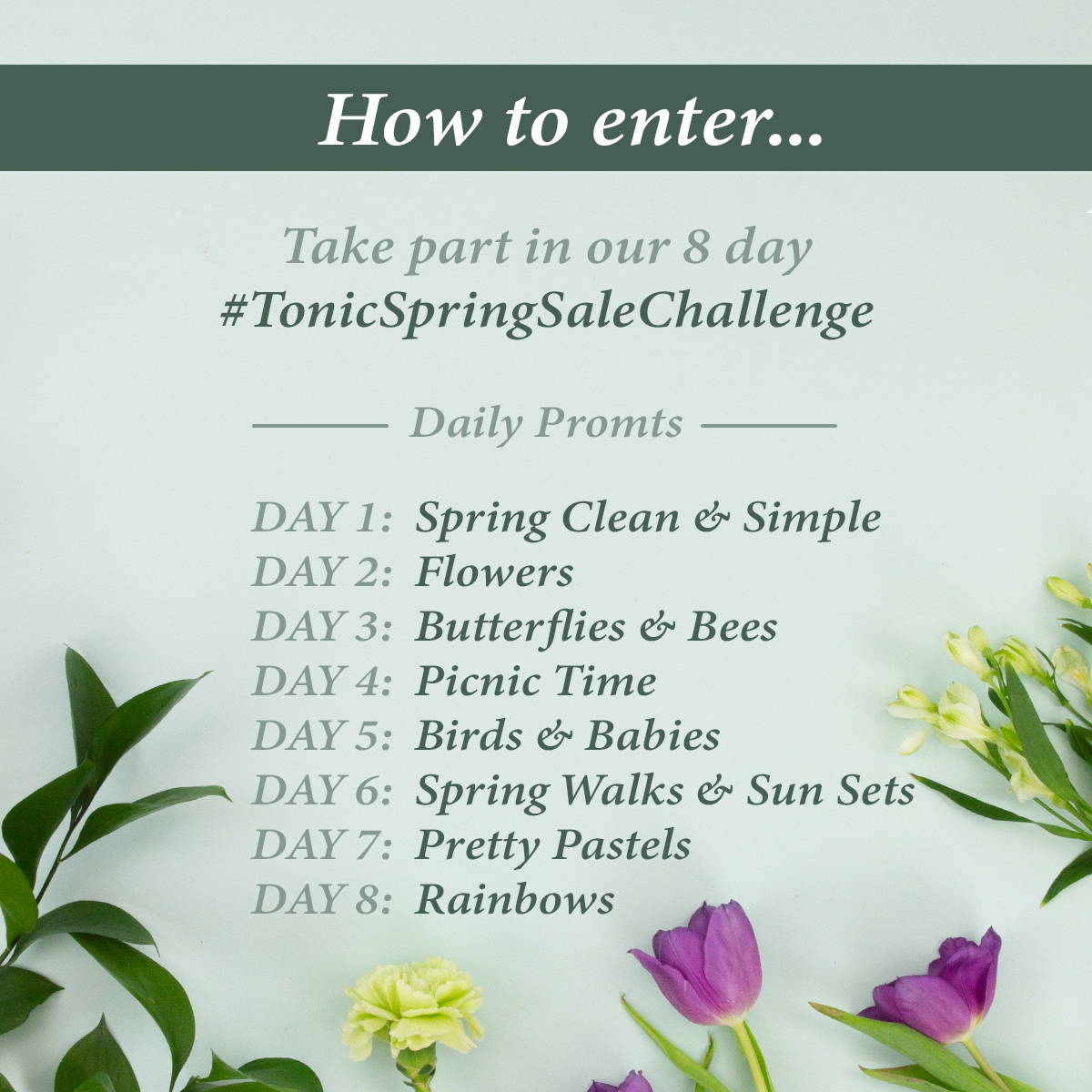 Take part in our 8 day Spring Sale Challenge for a chance to WIN this Spring bundle! To enter, share a make relating to the daily prompt using the hashtag #TonicSpringSaleChallenge
The competition starts Tuesday 20th April and ends 27th April. Good luck!
The competition winner will be announced Wednesday 28th April on our Instagram and Facebook page.
We will never ask for your bank details to enter a competition. Please report the page immediately if you are asked to enter your bank details. You can also email us to let us know about any fake accounts attempting to steal users details.