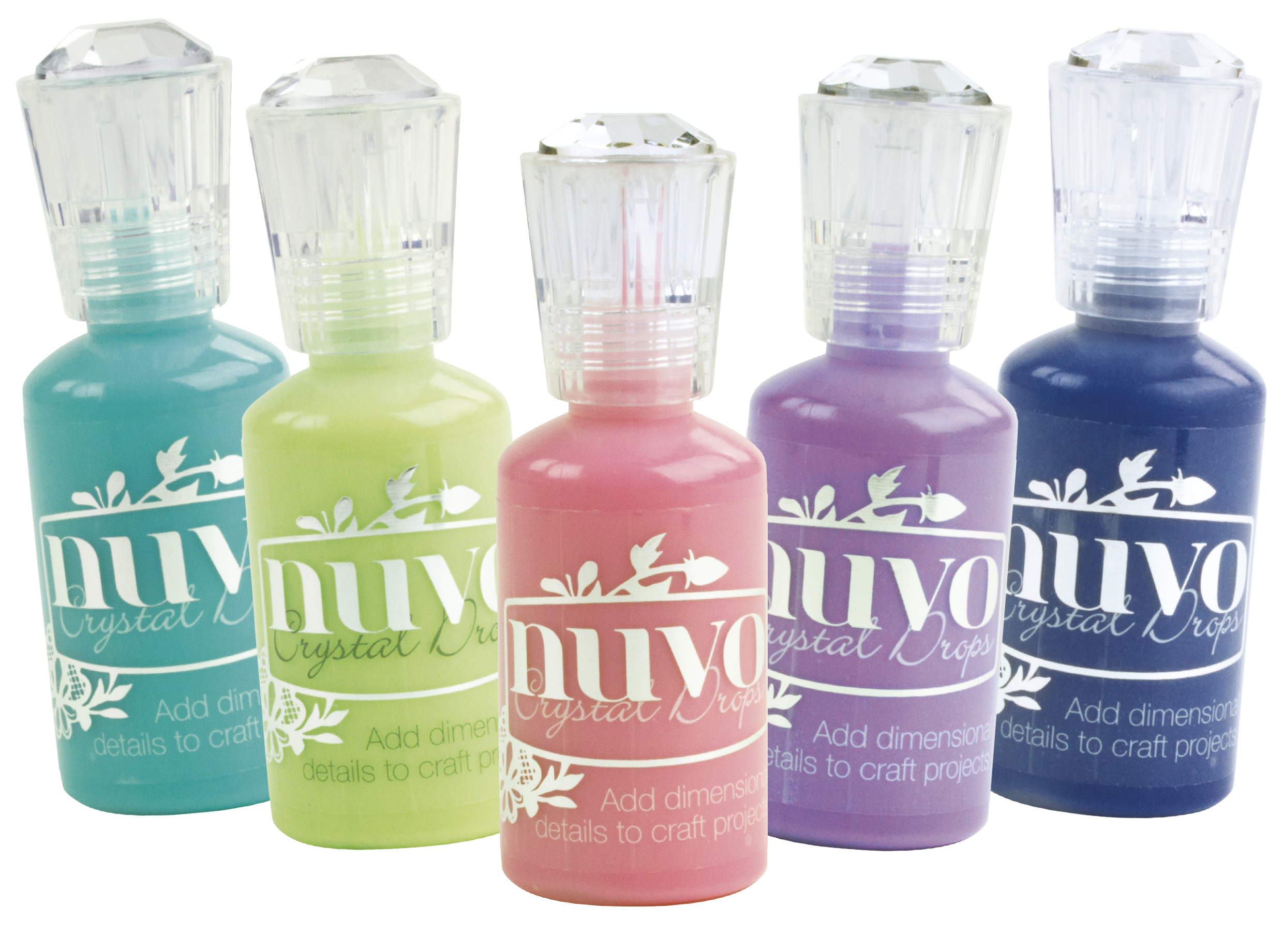 Nuvo Crystal Drops add eye-catching three-dimensional embellishments quickly and easily to your craft projects. With thirty-six colours in the range, you'll never be short of choice to match any colour palette. Whether you're using them to write, stencil or freehand, putting the finishing touches on your design has never been simpler with Nuvo Crystal Drops. Their self-levelling formula ensures rounded dots that keep their shape and stick to a variety of mediums. Use the drops on non-stick sheets or glass to remove and keep for another day.

Within the Crystal Drop range there is different finishes from Gloss to Metallic to add that something extra to any craft project!
Thanks to the way the drops are applied you can have a range from small drops to large drops, perfect to add that small or large detail to one of your projects.

---