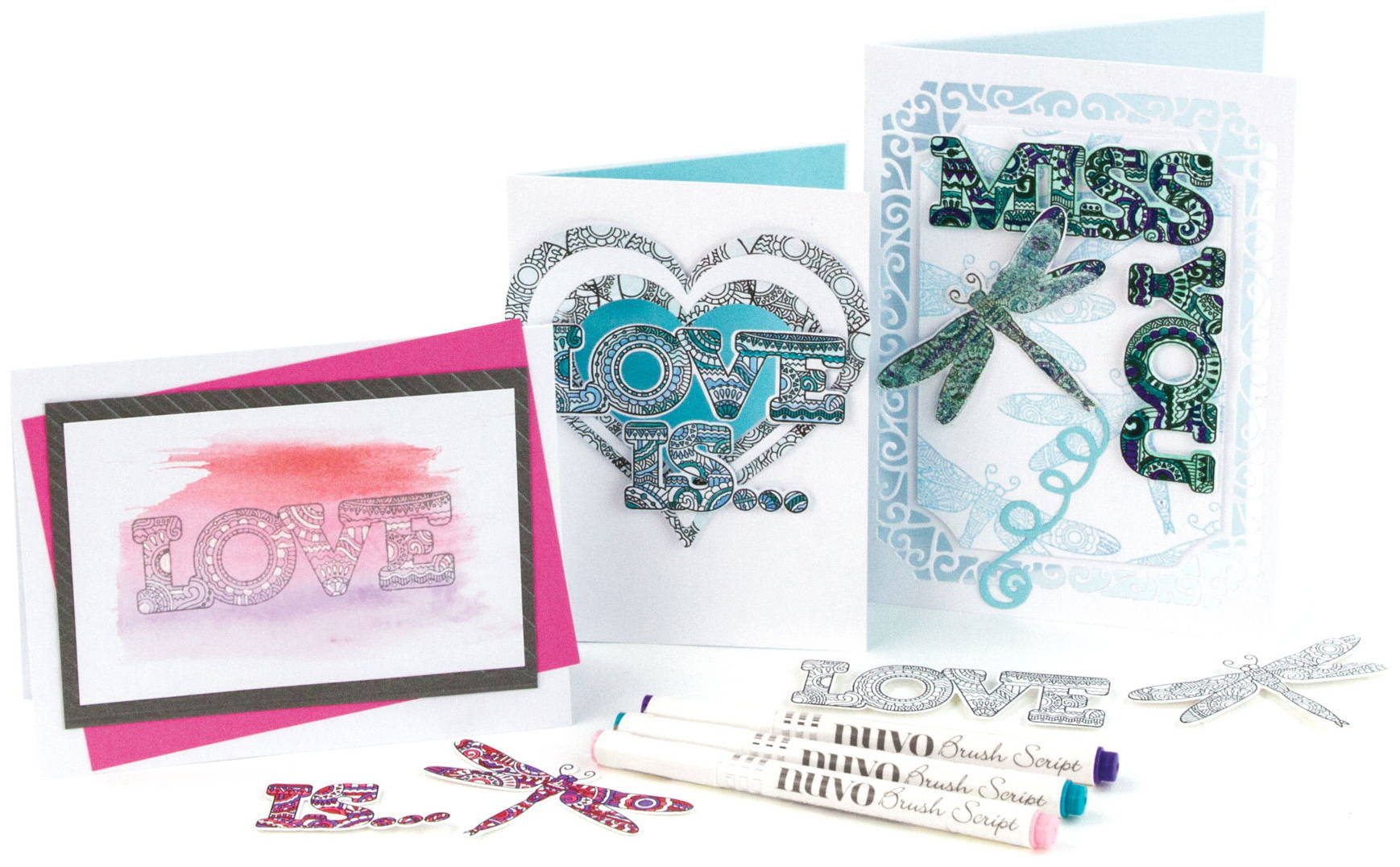 Available in five sets of three, the Nuvo Brush Script Pens are divided into carefully selected color combinations to add vibrant detail to your paper crafting project. These water-based pens feature a brillant flexible brush tip, enabling you to draw different line thicknesses in one stroke. The addition of water can diffuse and seamlessly blend the colors, leading to a range of subtle tones and refined finishes.

Efficient design
With a compact size and a comfortable hold, the Brush Script pens are a superb addition to any craft bag. The complementary colour ranges add vibrant touches to your paper craft project, giving it the
eye-catching finish it deserves.
Fine details
The flexible brush tip is ideal for drawing a variety of different line thicknesses in one stroke. Complete your design with the finest details or add bold lines to accentuate your creation.
Blend potential
The water-based Brush Script pens are perfect for experimentation both on and off the paper. Add water and blend the colours on a different surface or use the Water Brush pen on your creation to diffuse the inks, awakening new colour combinations and subtle tones.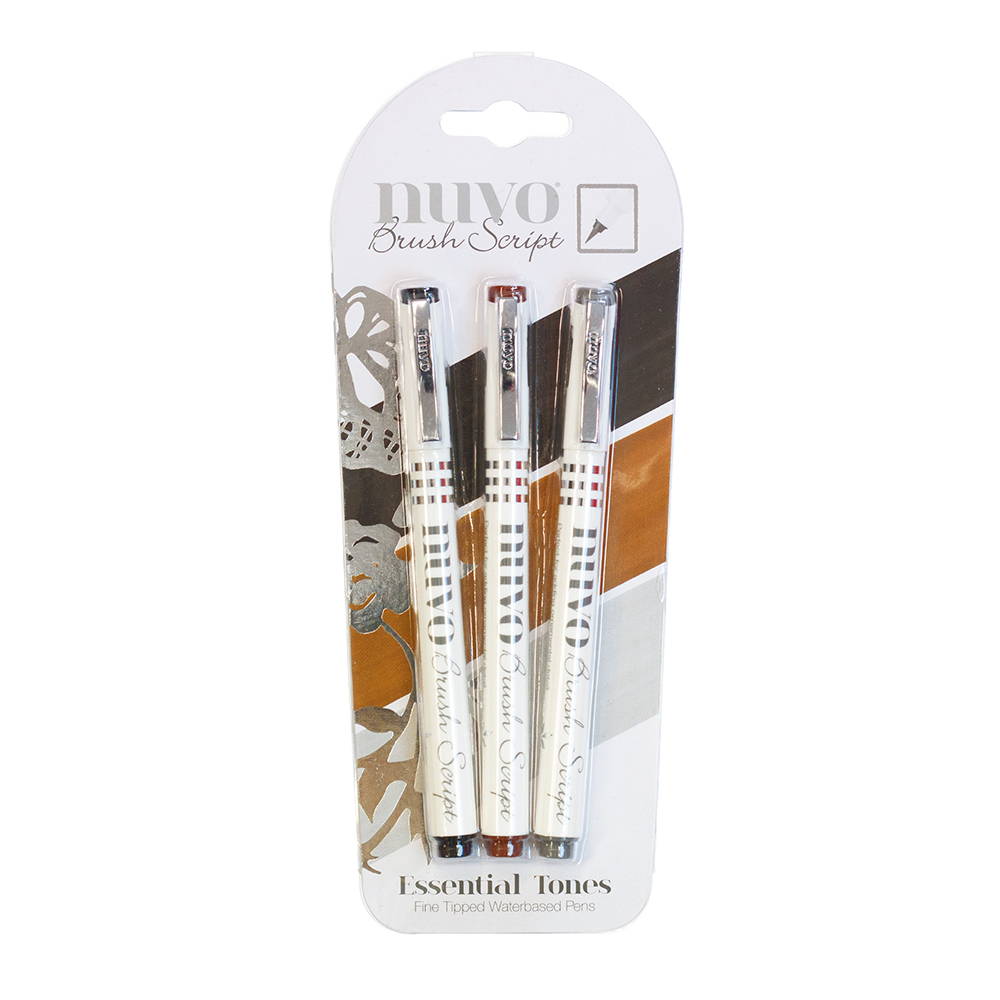 110n Essential Tones
Coal Black
Sepia Brown
Stone Grey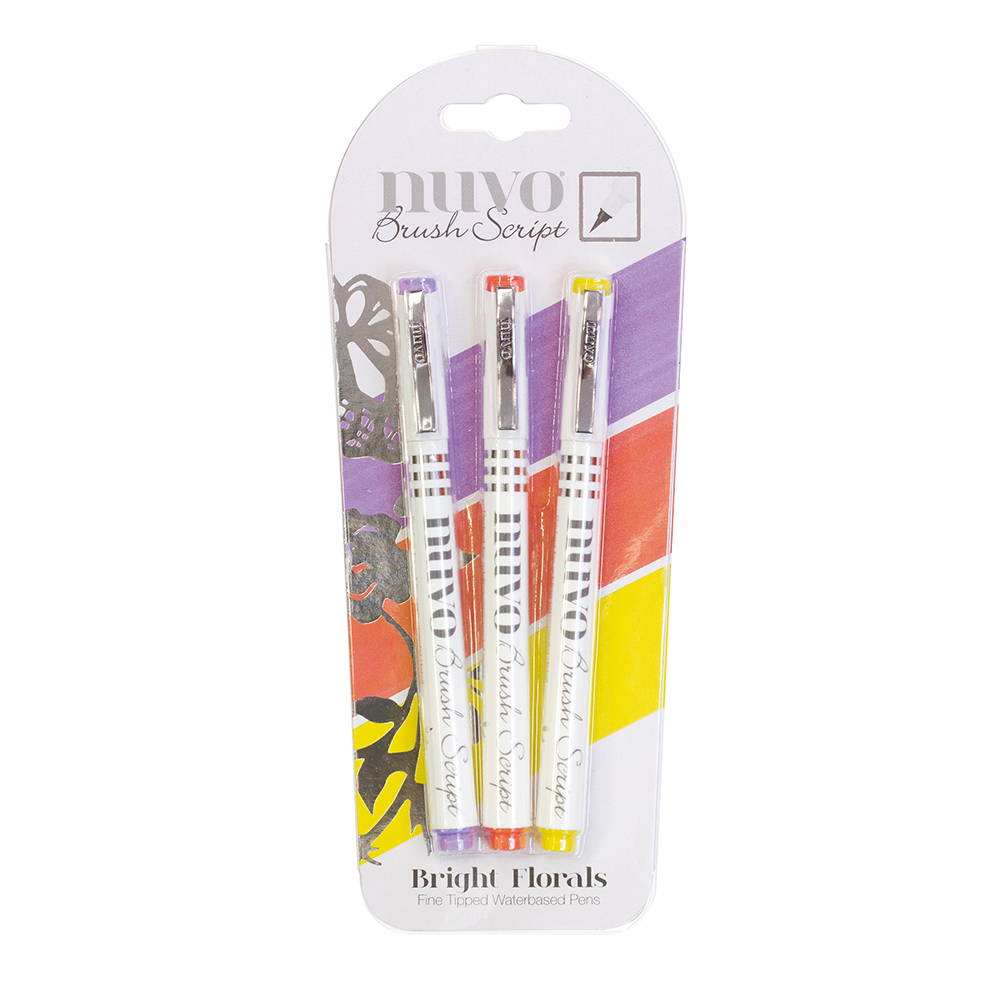 111n Bright Florals
Pale Lilac
Deep Rose
Sunflower Yellow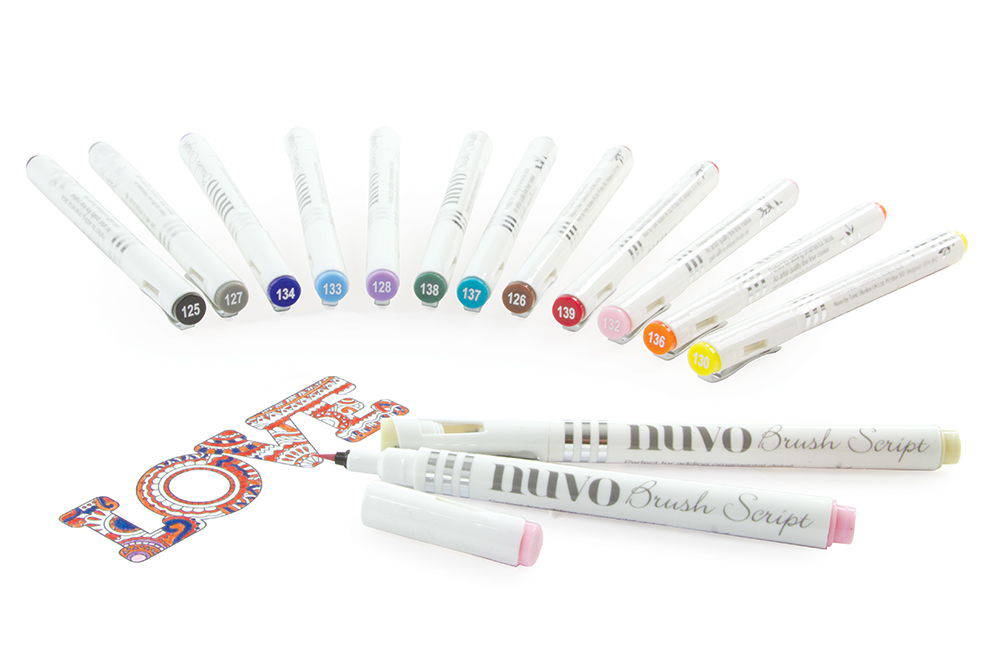 ---