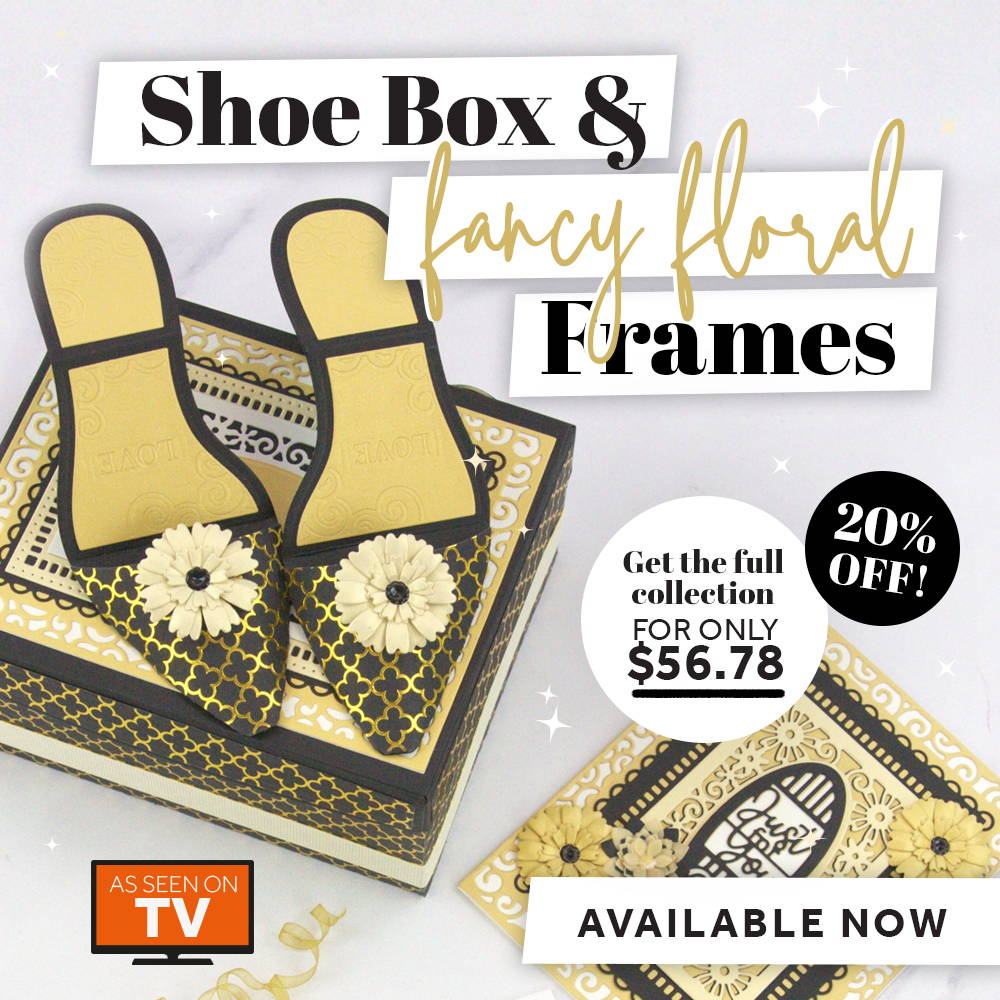 Simply Shoe Box & Fancy Floral Frames Collection
Create stunning gift boxes for the shoe lover in your life! Perfectly sized to house your very own, hand-crafted party heels. The Simply Shoe Box Die Set contains all the dies you need to create a variety of different shoes - both left and right - as well as the perfect gift box to present them. Decorate further with the Fancy Floral Frames Die Set.

Don't forget, active Tonic Craft Kit Subscribers get 10% off their basket using the discount code "TCK" at checkout too!