Introducing our three dedicated adhesive collections, each designed to meet the specific needs of the modern crafter. Across our Tonic Studios, Nuvo & Craft Perfect collections, we have the perfect adhesive solution whatever your project!
---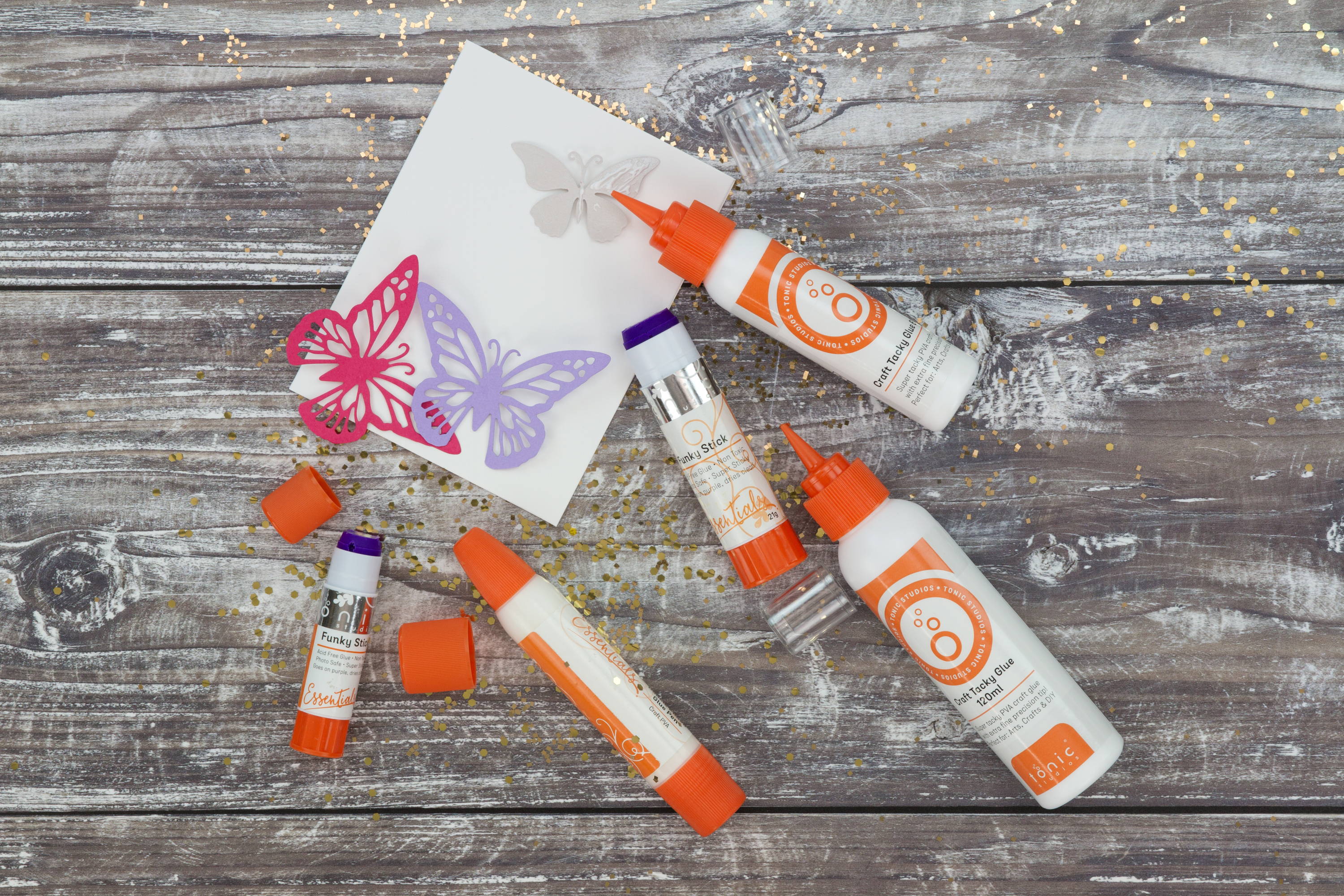 The Tonic Studios Adhesives Collection gives reliability and flexibility in a range of glues that are essential for any crafter whatever your skill level. From the famous Craft Tacky Glue to our double-ended glue pen, this collection gives you the versatility wet glue offers to adjust during the drying process before fixing with a robust and durable hold.
Top Selling Tonic Studios Adhesives
Stock up your craft room with the famous Craft Tacky Glue from Tonic Studios.
Reliable hold on a variety of surfaces including paper, card, fabric, and most plastics.
Dilute the PVA with water for decoupage
Add colourant to transform into a vibrant adhesive.
Easy to squeeze barrel
Precision nozzle
Fully dries clear for a strong and durable hold
Perfect partner for papercrafting
120ml / 4fl.oz.
---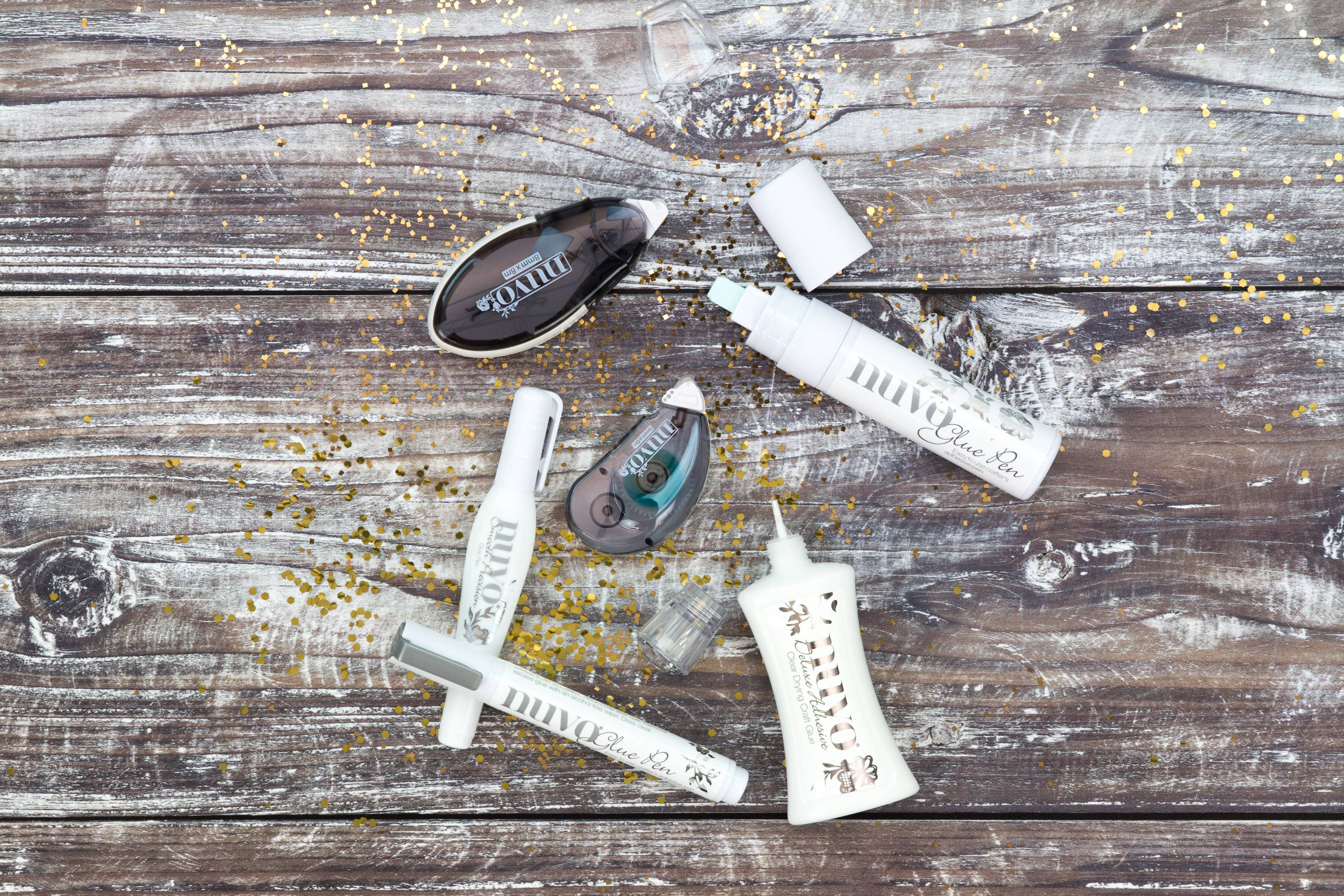 The Nuvo Adhesive collection offers precision hold across surfaces with designs engineered for comfort and performance. From Deluxe Adhesive to Tape Runners, this fast-drying and durable collection makes both fine detail and larger tasks a breeze.
Top Selling Nuvo Adhesives
Nuvo Deluxe Adhesive is our most outstanding glue in the range.
Water-based

Highest concentration of PVA.

Dries crystal clear and professional finish.

Works on multiple surfaces such as paper, card, foam, acetate and MDF.

Low crinkle effect on card

Comfortable and controlled application.

Durable for larger surface areas.

Must for beginners and experienced crafters

60ml / 2 fl.oz
The Nuvo Smooth Precision Glue Pen effortlessly drifts across projects with a strong and reliable adhesive.
Easy to control,
Squeezable barrel
Produces thick or thin lines
Dry clear for a cleaner finish.
Add fine dots of adhesive for adding Nuvo Sequins and Nuvo Gems with ease.
10ml / 0.3fl.oz
---
The Craft Perfect Adhesives collection offers durable and practical solutions for the construction of your craft projects. From Foam pads to Red Line Tape, this collection brings immediate and precision hold without the potential mess or drying times associated with wet glue.
Top Selling Craft Perfect Adhesives
---
Tonic Studios Adhesive Collection
---
---
Craft Perfect Adhesive Collection